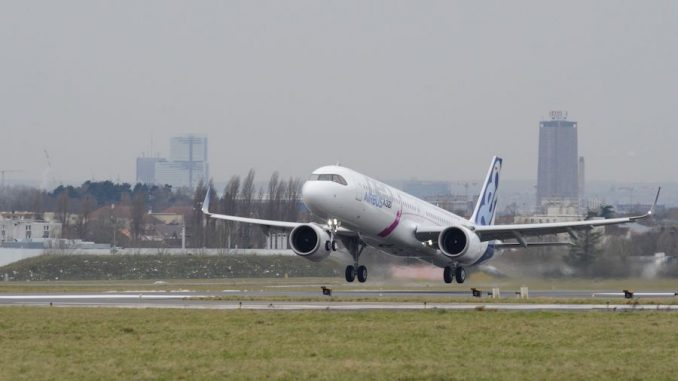 Airbus finally announced the much anticipated Airbus A321XLR at the Paris Air Show this past week. The aircraft is the longest range single-aisle airliner that Airbus has to offer, with a range of 4,700 nautical miles it undoubtedly stole the show in Paris with over 240 commitments.
The airline is notable for a few reasons. The term game-changer isn't used lightly here, but the A321XLR is a game changer. Boeing, if and when it decides to pursue a mid-market aircraft, there will be proper competition to the A321XLR
Potential Boeing 757 Replacement
Airlines will use the A321XLRs to replace some of the existing Boeing 757 aircraft as they age out of fleets. Boeing years ago decided against continuing the 757 program and instead focusing on the Boeing 737 MAX line of aircraft to help fill the gap. Airbus was offering the Airbus A321LR as a competitor but neither of these two aircraft were true replacements for the 757.
Now that the A321XLR exists, it beats out the B757 in terms of range at the expense of slightly lower seat capacity. American Airlines ordered 50 of these aircraft to replace their 757 fleet but airlines such as United are still holding out for Boeing.
United is actively pushing Boeing to launch their new mid-market aircraft (NMA) and isn't entirely sold on this new Airbus aircraft. United along with Delta find that the A321XLR doesn't really do a good job replacing both the 757 and 767, something that the Boeing NMA is expected to do. The NMA is expected to seat 200 to 270 passengers with a range of 4,000-5,000 nautical miles across two variants.
Airbus has countered this by offering the Airbus A330-800 as a 767 replacement and the A321XLR as a 757 replacement. United, however, isn't convinced since it has to consider adding yet another aircraft type would be a wise idea.
Connecting Smaller Parts of the World
Outside of just replacing aircraft on existing routes, the Airbus A321XLR has the potential to open up new routes to secondary cities that don't have enough demand for larger aircraft. Given the aircraft's range, transcontinental flights are a given. Customers can expect to see new flights to Europe from North America to secondary locations such as Nice, France.
Asia suddenly becomes a lot smaller with so many more flights being offered. The A321XLR can also reach many parts of Asia from Australia. From cities such as Brisbane, Qantas can fly the plane nonstop to Beijing. Perth can now be connected to all of India with a single aisle aircraft, as can Seoul and Tokyo.
Parts of the world that were previously not financially viable to connect can now be linked.
Additional Capacity
All of these potentially new flights could add capacity to the overall system and could apply downward pressure to fares as well. If there are more seats going from North America to Europe, especially to secondary destinations, it can atrophy fares to primary destinations such as London, Paris, and Frankfurt as passengers who are only connecting there can instead take nonstop routes. On the flip side, it could not make a difference as a premium may be charged for the convenience of the nonstop trip.
How pricing for transcontinental flights on these small aircraft, outside of low-cost carriers, will work out is to be determined.
The Airbus A321XLR and the eventual Boeing new mid-market aircraft create a better passenger experience for the most part. While new routes and potentially cheaper fares are nice, a big question remains. Will customers want to sit in economy for hours on end on these long flights? Business class passengers will generally be fine as it's expected that the business class offerings on the A321XLR will be relatively competitive.
The answer to this question is probably yes, customers have shown time and time again that they are willing to go through surprising levels of punishment for a cheap fare.

Hemal took his first flight at four years old and has been an avgeek since then. When he isn't working as an analyst he's frequently found outside watching planes fly overhead or flying in them. His favorite plane is the 747-8i which Lufthansa thankfully flies to EWR allowing for some great spotting. He firmly believes that the best way to fly between JFK and BOS is via DFW and is always willing to go for that extra elite qualifying mile.

Latest posts by Hemal Gosai (see all)