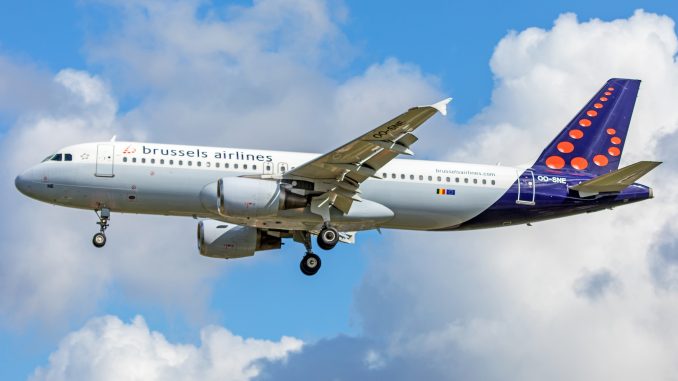 As part of its Capital Market Day in Frankfurt on Monday, the Lufthansa Group provided an update on its financial health, as well as announced several major changes to its corporate strategy.
The German flag carrier began by reporting a very healthy improvement of its financial results during the last four years. Between 2014 and 2018, the Group's Earnings Before Interests and Taxes (EBIT) has doubled from 3.9% to 7.9%, while its Return on Capital Employed (ROCE) has skyrocketed from 7.1% to 14.2%. At the same time, it has been decided to increased the share of net income distributed via dividends to at least 20%.
Brussels Airlines to Remain
In a new development for the group's value brand Eurowings, all long-haul routes will be handed over to the group's network carriers, which consist of Lufthansa Airlines, Austrian Airlines and Swiss. Eurowings will instead focus on short-haul, point-to-point services following the low-cost airline model. In addition, the planned integration of Brussels Airlines into Eurowings will not be pursued further, as the Belgian carrier will instead become more closely aligned to the network carriers through a turnaround plan that will be launched during the third quarter of 2019.
Following in the footsteps of other global airlines, the group's sales and distribution teams will increase digitalization to better tailor to the demands of each individual customer. This will be important as the group hopes to earn 60% of revenue from premium corporate and premium leisure customers.
In 2020 and 2021, the Premium Economy product will continue to be rolled out throughout the fleet as it generates a 33% higher revenue per square meter than the Economy product and a 6% higher revenue than business class. An enhanced Premium Economy product will also be introduced on Lufthansa Airlines and Swiss 777s and A340s.
A Change in Strategy at Eurowings
Eurowings, which was previously known as Germanwings, was originally expected to become a key player in the low-cost, long-haul travel market based on an announcement by the Lufthansa Group in March. However, with the continued challenges and revenue pressure in the market, the value brand is instead planning a turnaround focused on short-haul service that is expected to help it break-even in 2021 with a long-term EBIT higher than 7%. At the same time, costs will be reduced with a 15% reduction in CASK by 2022, through fleet modernization, increased crew and aircraft productivity, reduction to only one operating certificate in Germany and a stronger emphasis on digital distribution channels and ancillary revenues.
"With the airlines in our Group we are excellently positioned in our home markets, which are among the strongest in the world," says Carsten Spohr, Chairman of the Executive Board & CEO of Deutsche Lufthansa AG. "Our Group's service companies are also world leaders in their fields. We want to translate this market strength even more consistently into sustainable profitability and value creation. And it is to this end that we are presenting concrete actions today which will enhance our efficiency and generate value for our shareholders. Because we don't just want to be Number One for our customers and our employees: we want to be the first choice for our shareholders, too."
Vanni fell in love with commercial aviation during his undergraduate studies in Statistics at the University of Bologna, when he prepared his thesis on the effects of deregulation on the U.S. and European aviation markets. Then he pursued his passion further by obtaining a Master's Degree in Air Transport Management at Cranfield University in the U.K. followed by holding several management positions at various start-up carriers in Europe (Jet2, SkyEurope, Silverjet). After moving to Canada, he was Business Development Manager for IATA for nine years before turning to his other passion: sports writing.
Latest posts by Vanni Gibertini (see all)