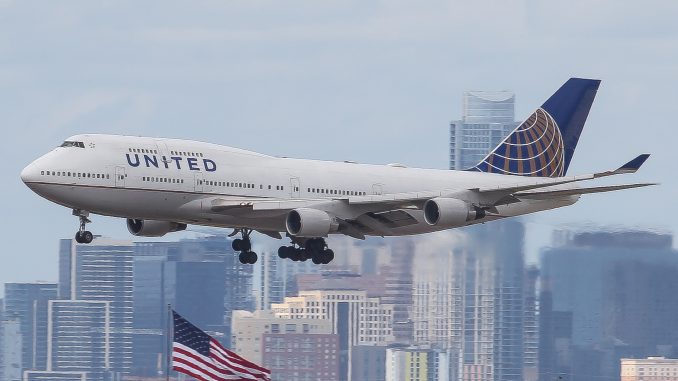 In November 2017, United Airlines retired the 747 after 47 years of service.  After being retired from revenue service, most of the former flagships of the United fleet made their way to Southern California for storage and a quiet retirement.  However, one of United's 747-400s, N119UA, has been brought out of retirement for a second career with Atlas Air.
N119UA was originally delivered to United back in March of 1999. The aircraft was retired in October of 2017 and stored at KVCV in California until this month when it was purchased by Atlas Air.  Atlas maintains a fleet of 45 747s, consisting of 35 747-400s and 10 of the newer 747-8s.
United Airlines withdrew N119UA, a Boeing 747-422, from service on October 6th 2017 and flew her to Victorville 3 days later. Recently Atlas Air purchased that plane and it flew from Victorville to Hong Kong via Los Angeles yesterday with callsign 5Y9223 for a D-Check and Repaint pic.twitter.com/q4ZzbquEuw

— Nick (@ETEJSpotter) June 20, 2019
According to data from FlightAware, N119UA left storage in Victorville on June 19, 2019, completed a short flight to LAX, and then continued on to Hong Kong as Atlas flight 9223 where the aircraft is currently located.
Atlas has a diverse operation, including ACMI (Aircraft, Crew, Maintenance, and Insurance) leasing, CMI (Crew, Maintenance, and Insurance) leasing, dry leasing, passenger charters, and commercial cargo charter services.  Dry leasing, of course, is the garden variety lease where the lessor simply provides an aircraft to the lessee.  The lessee is responsible for providing the crew, insurance, maintenance, and paying for operating expenses associated with the aircraft.
Atlas is currently the largest ACMI provider in the world. ACMI is an arrangement between two airlines.  One airline, the lessor, provides the aircraft, crew, maintenance, and insurance to another airline, the lessee.  The lessee is responsible for operating expenses including landing fees, fuel, duties, and taxes. ACMI leases generally have a term of one to three years. In a CMI lease, the lessee provides the airplane and the lessor provides the crew, maintenance and insurance.  They generally have a term of five to seven years.
As of right now, it is unclear whether this 747 will be kept in a passenger configuration or converted for cargo use.

Jordan joined the AG team in 2018 after attending AAviationDay in Philadelphia.He is actively pursuing his private pilot certificate and has been an aviation enthusiast since childhood.An attorney by trade, Jordan jokingly refers to himself as a "recovering litigator" and now focuses on subcontracts management.

Jordan focuses his writing on innovations in commercial aviation, aviation history, and other interesting topics he feels are worthy of discussion in the community.

Latest posts by Jordan Green (see all)