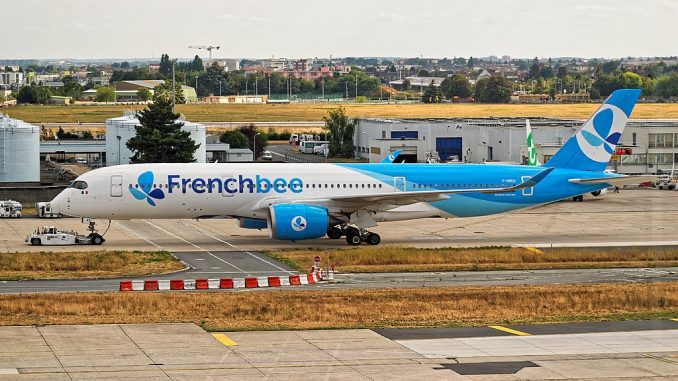 French Bee has become the first airline to operate a fleet comprised entirely of Airbus A350s having taken delivery of its third and final Airbus A350-900 XWB. The airline took delivery of its latest aircraft, registration F-HREY, last week and plans to transfer its sole Airbus A330-300 to sister airline Air Caraibes, completing the transformation.
Even with the arrival of the newest aircraft, French Bee's aircraft count remains at three with its A330 being transferred to Air Caraibes; though, that number won't remain for long as the airline is expected to take delivery of its first Airbus A350-1000 later this year. Once it does, French Bee will become the first low-cost operator of the Dash 1000, currently in service with Qatar Airways and Cathay Pacific, further solidifying its position as the only all-A350 airline.
The French low-cost long-haul airline was one of the first European low-cost carriers to adopt the A350 instead of other next-generation aircraft such as the Boeing 787 Dreamliner due, in part, to the shared French heritage. French Bee's first A350 was a former Airbus testbed that joined the fleet in January 2018 when it was already four years old.
Favoring Airbus aircraft, specifically the Airbus A330, French low-cost airlines including French Bee, Air Caraibes and XL Airways have been faced with the same question when contemplating fleet renewals, whether or not to choose the A350 or the A330neo. While all three airlines began with the A330, both French Bee and Air Caraibes decided to go with the A350 and XL Airways the A330neo.
While the A350 is slightly larger and more technologically advanced than the A330neo, both aircraft share a type rating for pilots. A key feature for low-costs looking to save on pilot training, interchangeability across fleets for pilots and mechanics. The largest difference, however, is the price as the A350-900XWB lists for around $20 million more than the A330-900neo.
In typical French low-cost style, the A350s are configured in a high-density configuration across two cabins featuring premium economy and economy classes. Carrying up to 411 passengers, premium economy class consists of 35 recliner seats in a 2-3-2 configuration while economy class consists of 375 seats in a high-density 3-4-3 configuration, making the airline one of the only A350 operators to feature a four-abreast center aisle.
French Bee's A350s will be seen on the airline's routes from Paris to San Francisco, Papeete, Punta Cana and Saint-Denis. Notably, the airline competes with Air France and Air Tahiti Nui on the Paris to Papeete route, though French Bee operates the route via San Francisco instead of Los Angeles.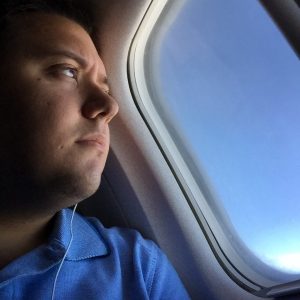 Tom has been flying for as long as he can remember. His first flight memory was on a Song Airlines 757 flying from LaGuardia to Orlando. Back then, he was afraid to fly because he thought you needed to jump off the plane in order to get off. Some years later, Tom is now a seasoned traveler, often flying to places just for the fun of it. Most of the time, he'll never leave the airport on his trips. If he's not at home or at work as a Line Service Technician at Long Island MacArthur Airport, he's off flying somewhere, but only for the day.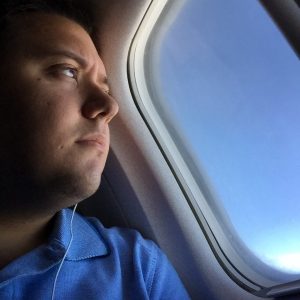 Latest posts by Thomas Pallini (see all)