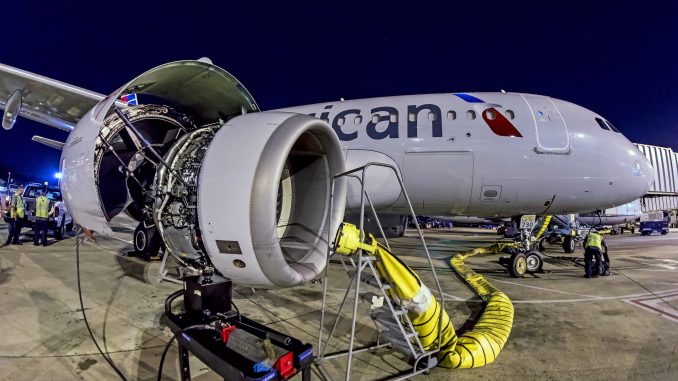 A trial slated to begin July 1 is set to put an end to the months-long dispute between American Airlines management and mechanics, represented by the Transport Workers Union and the International Association of Machinists and Aerospace Workers. The trial comes after the airline told CBS DFW that workers had ignored a court order to stop unnecessarily pulling planes out of service in the midst of one of the busiest travel seasons of the year.
The trial will come after months of attempts to patch up the relationship with a more favorable contract had failed to yield any tangible results. It will likely either officially force mechanics to approach work as they had previously or compel the airline to agree to a more generous deal for that subset of its employees.
It is unknown for how long the trial will last, though both sides will be fighting furiously to lobby the court to rule in favor of them. It is hoped by passengers and members of both groups, alike, that the trial will serve as the end of a conflict that has lasted for months. According to American, over 175,000 passengers had been affected by mechanics' actions as of June 14. Each day, thousands more will continue to be inconvenienced, either through canceled flights or others delayed by aircraft swaps.
While the airline has blamed the cancelations on purposeful efforts by mechanics and unions to hurt the airline's bottom line and reputation during the peak of the summer travel season, the unions have said the slowdowns are American's fault, a result of "low morale which might affect how quickly mechanics perform their work," according to an Associated Press release.
The journey American and its unions are about to take to court is one that Southwest Airlines became all too familiar with in recent years. Though that battle recently made headlines for coming to a decisive end in May — an end which saw the two parties come to an agreement to which an unprecedented 90 percent of employees gave the nod of approval — it had dragged on for seven years from beginning to end and brought both groups to court twice along the way.
As American's troubles have seemingly only grown in magnitude in recent months, it remains to be seen whether the airline and union leaders will even be able to find a solution through litigation.
Unfortunately for passengers, every day spent without an agreement between the two groups means dozens more flights canceled. And as American, just like tens of other carriers from around the world, continues to grapple with the loss of the Boeing 737 MAX — and will continue to do so for months to come — there will likely be no reprieve in sight if a deal cannot be completed.
Already operating on a shortage of planes, it will be up to both airline and union management to decide how best to approach the problem. Of course, the union has shown that it is not afraid to gain bargaining power by making the airline, and its passengers by extension, suffer in one way or another. As irreconcilable as the two groups may believe their differences are, the only way to give customers the experience they expect will be through a deal, but whether Monday will lead to that deal simply remains to be seen.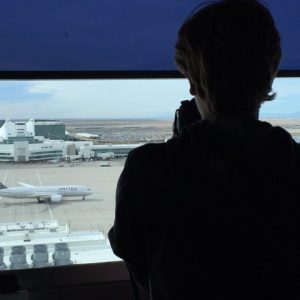 When he was just six months old, Parker took his first flight. From that point, he was destined to love aviation. His mom worked for Southwest Airlines much of his family have been frequent flyers on American Airlines for years, just as Parker is now. In 2015, Parker, inspired by aviation accounts on Instagram, decided to create an account of his own, and he hasn't stopped spotting since. On top of that, Parker has been writing for his school paper since his freshman year and has been writing and doing photography work for AirlineGeeks since August 2016.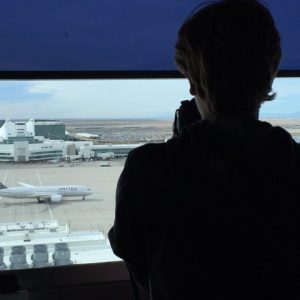 Latest posts by Parker Davis (see all)