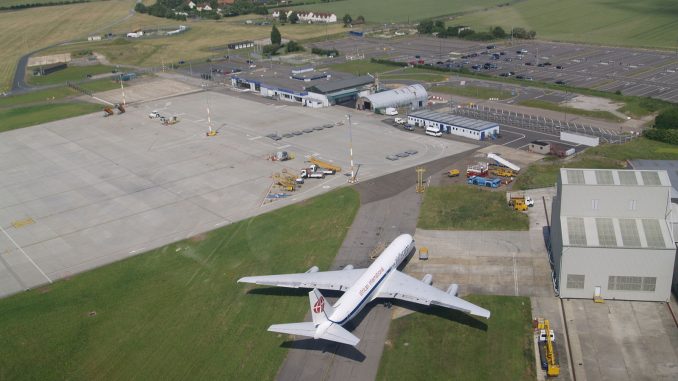 The congested airports in the south-east region of the United Kingdom may see some relief from 2022 with the announcement this week that Manston Airport in Kent is planned to reopen for cargo and commercial passenger operations. RiverOak Strategic Partners Limited (RSP) advised on Wednesday that it has exchanged contracts with the airport's current owners to purchase 'all its interests in the Manston Airport, with the sale expected to be finalized next week.
RiverOak Director Tony Freudmann told the BBC of his company's plans for Manston: "We bought it to turn it back into an airport and it means the development consent order process will continue. The current plan is to have the airport reopened in the spring of 2022 for short-haul and cargo flights. We have shown that it is financially viable." In the BBC report, RiverOak predict that 'from 2024, 680,000 passengers will fly from Manston each year, along with 174,000 tonnes of cargo.' The company is confident that those figures will double in the subsequent twenty years.
Manston Airport has been closed to commercial passenger operations since a KLM flight departed the airfield for Amsterdam on April 9, 2014. In subsequent years the airport with its 2,748 m (9,016 ft) long runway has been utilized for training flights for the introduction of British Airways' A380 and Boeing 787 aircraft. In the last few years it has featured in the U.K.'s Brexit preparations as a possible overflow area in case of traffic disruptions for trucks heading to France utilizing the Eurotunnel.
The airport has a varied and distinguished past having been established in the First World War and being a strategic site for aircraft during the Second World War given its proximity to the south-east coast. Post-war the U.S. Air Force used Marston as a Strategic Air Command during the Cold War era, leaving the airfield in 1960.
Until the Royal Air Force left the airfield in the late 1990s, it was used by both military aircraft and commercial charter and scheduled services. During the 2000s Manston saw a number of cargo, low-cost and charter operations serving the area with mixed success. The failure of Irish-based carrier EUJet in 2005 saw the airport cease non-freight operations for a couple of years and daily flight operations did not recommence until 2010.
The future and continued history for Manston now seems bright with George Yerrall, another director of RSP, saying in an official company press release: "We now look forward to focusing on securing development consent and making rapid progress towards the re-opening of Manston with all the economic and other benefits we believe it will bring…we have had immense interest from interested parties, not only airlines and freight operators, but also a wide range of other organisations that will benefit from the airport reopening, including local colleges and employers. Now that we have secured the land, it will allow us to develop those relationships as far as we can whilst we wait to receive development consent."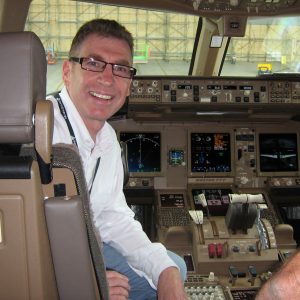 John has always had a passion for aviation and through a career with Air New Zealand has gained a strong understanding of aviation operations and the strategic nature of the industry. During his career with the airline, John held multiple leadership roles and was involved in projects such as the introduction of both the 777-200 and -300 type aircraft and the development of the IFE for the 777-300. He was also part of a small team who created and published the internal communications magazines for Air New Zealand's pilots, cabin crew and ground staff balancing a mix of corporate and social content.

John is educated to postgraduate level achieving a masters degree with Distinction in Airline and Airport Management. John is currently the course director of an undergraduate commercial pilot training programme at a leading London university. In addition he is contracted as an external instructor for IATA (International Air Transport Association) and a member of the Heathrow Community Fund's 'Communities for Tomorrow' panel.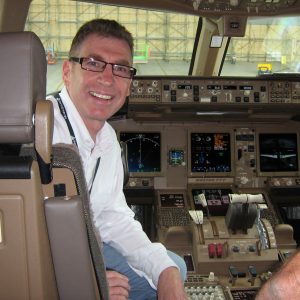 Latest posts by John Flett (see all)