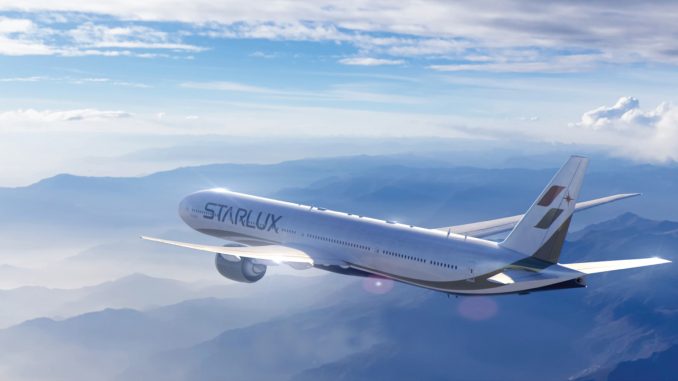 Following years of preparation, StarLux Airlines, a brand new Taipei-based airline was granted permission to operate service to Japan and Thailand.
Taiwan's Civil Aeronautics Administration (CAA) has approved 13 new routes, including to the Japanese destinations of Okinawa, Osaka, Fukuoka, Sendai, Sapporo, Hakodate, Nagoya and Tokyo. The airline will operate the flights from Taipei to Bangkok, Chiang Mai and Phuket in Thailand. Meanwhile, the CAA is reviewing the application for the services to Vietnam.
Japan and Thailand are the favorite countries for Taiwanese tourism. Reservations will be available for the services in December and they are set to launch officially in January.
The airline's first leased A320neo aircraft will be flown to Taiwan by its chairman Kuo-Wei Chang, a commercial pilot, in October with the second and third leased aircraft will be landed in December and January, respectively. The airline has leased a total of 10 aircraft and the remainder will be delivered through 2022.
Earlier, StarLux Airline had ordered 17 Airbus A350XWB aircraft, including five Dash 900s and 12 Dash 1000s, making it first Taiwan carrier to operate the A350-1000 when it launches. The new planes may provide long-haul services from Taipei to North America and Europe with Airbus making deliveries over a three-year period from 2021 to 2024.
The airline is expected to own a fleet of 27 planes by 2024; however, at an early development stage, StarLux may only provide the regional services with three flights, and mainly serves within Southeast Asian countries. The airline will expand its network to North America in 2022 when 17 A350s join the fleet in the future. The new aircraft will provide first class, business, premium economy and economy services, going head to head with China Airlines and EVA Air.

Will has been a travel agent in Hong Kong for almost three decades, as time goes by he hasn't lost his passion for his job, He still has plenty of enthusiasm for the airline industry and airport operations.