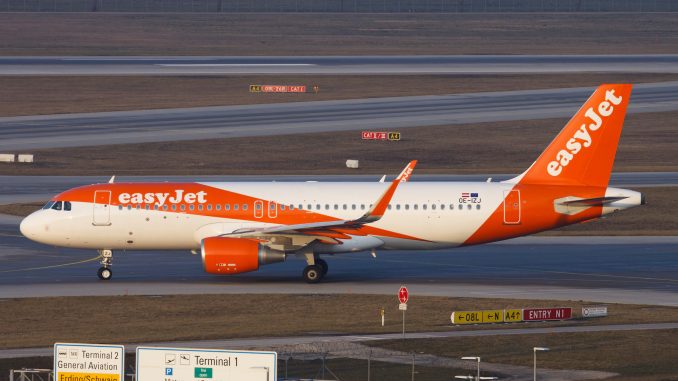 Chief executives of some of Europe's largest carriers met this week for the annual Airlines 4 Europe (A4E) summit and air traffic control (ATC) delays and environmental taxation were the main topics for discussion. A4E was formed in 2016 and is now the largest European airline association with a membership which includes Air France-KLM, EasyJet, Ryanair, Lufthansa Group and International Airlines Group, the parent company of British Airways.
At a press conference on Wednesday, Willie Walsh, CEO of IAG, Michael O'Leary, CEO of the Ryanair Group, and Christina Foerster, CEO of Brussels Airlines, highlighted the positive change airlines have made in regard to environmental issues and how further changes were being restricted by lack of governmental action.
Airlines are the only sector in the transport industry who contribute to the European Union (EU) Emissions Trading Scheme (ETS) and have done so since 2013. In those six years, the amount paid by airlines per ton of CO2 has increased from €5 to €25. On top of that, airlines are also liable for other environmental taxes which will result in an estimated total amount paid in 2019 of €5 billion ($5.6 billion).
Annual @A4Europe summer barbecue with Filip Cornelis from @Transport_EU and Michael O'Leary, @Ryanair CEO discussing the next challenges for EU #aviation. #FutureofEurope pic.twitter.com/DySfoqzzqV

— Agnès Leroux (@AgnesLeroux) July 10, 2019
The chief executives also addressed the French government 'eco-tax' which was recently announced and is planned to be introduced in 2020 applicable on all flights departing French airports. The tax is expected to raise €180 million ($202 million) per year and the amount levied on tickets will depend on the class of travel.
Economy customers flying within France and the EU will have the lowest levy of €1.50 with the charge rising to €18 for those passengers travelling on a business class ticket for flights from France outside of the EU.
In a statement issued by A4E, the association's chairman Michael O'Leary said "Globally, European airlines are the only airlines paying environmental taxes. More aviation taxes are a knee-jerk reaction that will undermine European competitiveness and particularly hurt the integration and free movement of EU citizens, especially for peripheral and island Member States such as Ireland, Spain, Portugal and the Baltic States, for example."
Mr. O'Leary who is the CEO of Ryanair has been a vocal critic of taxes on airline passengers and categorized the debate around aviation's impact on the environment as "badly misinformed." The executives cited the combined regional airline commitment to ICAO's CORSIA (Carbon Offsetting and Reduction Scheme for International Aviation) program and advances in technology as initiatives undertaken by the industry which have seen reductions in carbon dioxide emissions due to fuel efficiency improvements.
On a lighter note, Mr. O'Leary addressed KLM's initiative encouraging passengers to consider alternate transport arrangements before choosing to fly. He said: "We applaud KLM's #FlyResponsibly (campaign) as they also can take trains in Holland. We can't in Ireland, we tried, but we aren't good (at) swimming."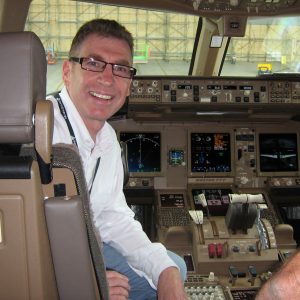 John has always had a passion for aviation and through a career with Air New Zealand has gained a strong understanding of aviation operations and the strategic nature of the industry. During his career with the airline, John held multiple leadership roles and was involved in projects such as the introduction of both the 777-200 and -300 type aircraft and the development of the IFE for the 777-300. He was also part of a small team who created and published the internal communications magazines for Air New Zealand's pilots, cabin crew and ground staff balancing a mix of corporate and social content.

John is educated to postgraduate level achieving a masters degree with Distinction in Airline and Airport Management. John is currently the course director of an undergraduate commercial pilot training programme at a leading London university. In addition he is contracted as an external instructor for IATA (International Air Transport Association) and a member of the Heathrow Community Fund's 'Communities for Tomorrow' panel.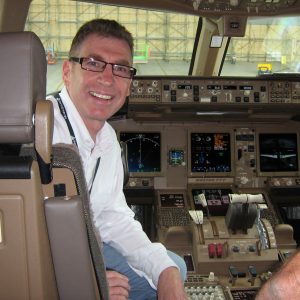 Latest posts by John Flett (see all)