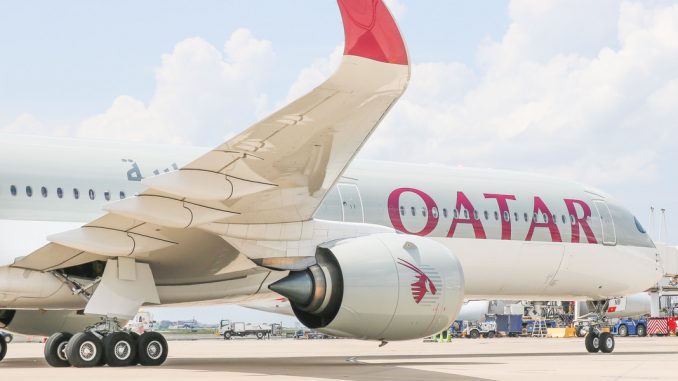 Executives from America's largest airlines met with President Trump and Vice President Pence on Thursday in Washington D.C. with the hopes of encouraging a more substantial deal governing the behavior of the Middle Eastern Gulf carriers, according to Fox Business. The meeting came as the U.S. carriers had accused Qatar Airways of illegally receiving subsidies to bolster its bottom line and prop up unprofitable services, which the airlines claim represents unfair business practices by making it impossible for fair competition.
That accusation came on the heels of two other deals reached between the U.S. and officials from Qatar and the United Arab Emirates in Jan.  2018 and May 2018, respectively. In those deals, the Gulf carriers pledged to abide by Open Skies regulations that are meant to create fair competition between airlines in different countries. Industry officials and lobbyists alike praised the new administration for the progress it had made.
"[A]s a result of President Trump's leadership on trade enforcement to safeguard U.S. jobs, the United Arab Emirates has agreed to end its market-distorting airline subsidies and freeze any additional new Fifth Freedom routes into the United States. This is a huge step forward in the fight for fair competition in the international aviation marketplace," Americans for Fair Skies said in a statement after the mid-2018 deal with the UAE was announced. "President Trump's leadership and deal-making savvy have now led to successful negotiations for U.S. workers with both the UAE and the State of Qatar, which was announced this past January."
However, many questions loomed after the deals, particularly on the topic of enforcement in the event of a breach. If the accusations against Qatar Airways are true, the airline would be in violation of those terms.
The meeting on Thursday, which was said to be attended by American Airlines CEO Doug Parker, United Airlines CEO Oscar Muñoz, JetBlue CEO Robin Hayes and FedEx CEO Frederick Smith, also included Qatar Airways GCEO Akbar Al Baker, widely considered the most visible and vocal advocate for the Gulf carriers. While Atlanta-based Delta Air Lines did not send a representative, it has been among the loudest proponents for restrictions to be placed on its Middle Eastern counterparts.
In addition to Delta's notably absence, Emirati airlines Etihad and Emirates also did not send representatives to the event leaving Qatar Airways alone with the four carriers. JetBlue and FedEx, however, have historically been on the side of the Gulf carriers. JetBlue currently has codesharing agreements with Emirates, particularly on the airline's New York-Milan route, which allows U.S. government officials to travel on Emirates for official business, normally reserved for U.S. airlines.
The talks came just a week after multiple airline CEOs published an op-ed piece in USA Today in which they encouraged the Trump administration to take a closer look at the actions of airlines in Qatar and the UAE, especially in the lights of those previous deals.
Along those same lines, according to Reuters, Secretary of State Mike Pompeo had said in April the department was taking a closer look at Qatar Airways' involvement in the transformation of the airline now known as Air Italy. Relaunched with the backing of Qatar Airways in 2018, the Qatari flag carrier owns a 49 percent stake which has recently begun launching flights to various U.S. cities from Milan including New York, Miami, San Francisco and Los Angeles.
It is unclear what exactly would come of the talks; however, owing to both of those recent developments, it is clear the meetings Thursday signal a desire by both the administration and all the involved airlines to come to a more appropriate status quo in the days, weeks and months ahead.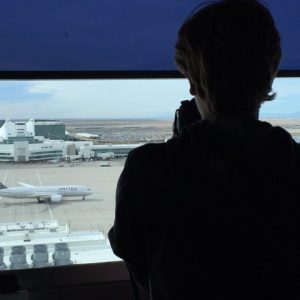 When he was just six months old, Parker took his first flight. From that point, he was destined to love aviation. His mom worked for Southwest Airlines much of his family have been frequent flyers on American Airlines for years, just as Parker is now. In 2015, Parker, inspired by aviation accounts on Instagram, decided to create an account of his own, and he hasn't stopped spotting since. On top of that, Parker has been writing for his school paper since his freshman year and has been writing and doing photography work for AirlineGeeks since August 2016.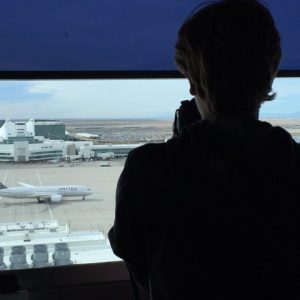 Latest posts by Parker Davis (see all)