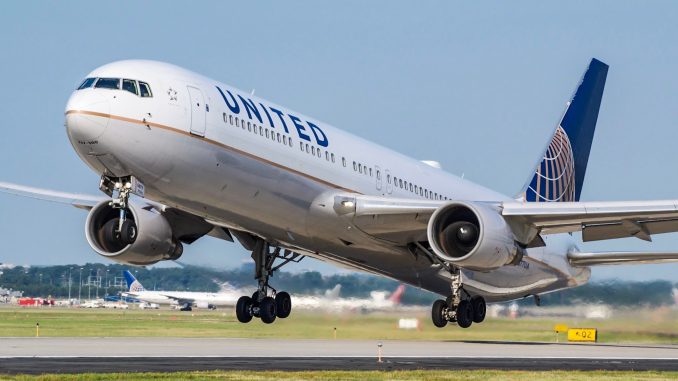 Earlier this year United introduced a new system called ConnectionSaver. This system, on a broad level, scans flights for customers making tight connections and looks at many variables to determine if it's worthwhile to delay the passenger's connecting flight without inconveniencing other customers or creating a ripple effect that would delay flights later in the day.
The system takes into consideration things like missing a takeoff slot due to delaying the flight by a few minutes, the number of passengers connecting to the flight or if they have any additional onward travel. It also considers legal crew timing, airport curfews, checked baggage transfers, even winds are taken into account.
Winds in a favorable direction can reduce flying time and potentially allow for an extra few minutes of holding the flight. It takes the stress off gate agents since the tool is accurate down to the minutes and knows that a five-minute delay may be okay but a seven-minute one would be disastrous for everyone.
Customers receive notifications and text messages letting them know how to navigate the airport efficiently in order to get to their next gate in a timely manner. The service was initially trialed at Denver International Airport and Chicago O'Hare. It has now been rolled out at Houston Intercontinental and Newark Liberty. San Francisco and Washington Dulles will get the service on August 6 and August 13 respectively. All other hub airports will get ConnectionSaver in the near future, according to the airline.
United said that the system so far has allowed 14,400 customers to make their flights that they otherwise would've missed with the average delay being only six minutes.
A Real Passenger Experience Improvement
This amazing new tool isn't getting enough attention. This is one of the most consumer-friendly yet cost-saving innovations that a domestic airline has come up with in a while. Usually when an airline mentions "innovation" it is going to be some draconian policy that negatively impacts the consumer but ConnectionSaver isn't. It helps people make their connections and helps the airline reduce costs for re-accommodation.
It truly is the best of both worlds and while one really can't say for sure if the real driver behind this was reducing costs or improving passenger experience it is a question that can stay unanswered.
It isn't a simple feat to program a system that takes in so many different variables and makes them work harmoniously together. It also quantifies the risk of delaying flights and takes very precise calculated risks to delay flights by a few minutes to accommodate late passengers.
There was a time when United couldn't punch its way out of a paper bag, however since the Dr. Dao incident the airline has put a genuine focus on improving customer service and ConnectionSaver is by far the most customer-friendly innovation of the year because it actually has a tangible positive impact on customers and reduces service issues. Credit where credit is due, United really has taken a great leap forward with this new system.

Hemal took his first flight at four years old and has been an avgeek since then. When he isn't working as an analyst he's frequently found outside watching planes fly overhead or flying in them. His favorite plane is the 747-8i which Lufthansa thankfully flies to EWR allowing for some great spotting. He firmly believes that the best way to fly between JFK and BOS is via DFW and is always willing to go for that extra elite qualifying mile.

Latest posts by Hemal Gosai (see all)