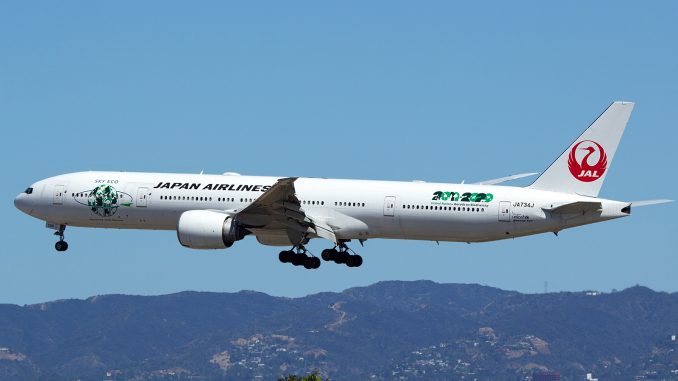 Aug. 1, 1951, Japan Airlines (JAL) was founded with ¥100 million in capital under chairman Aiichiro Fujiyama and president Seijiro Yanagida.  The airline started initially as an independent operation with scheduled domestic routes leasing aircraft from Norwest Airlines including the Martin 202 – a twin-engine piston-powered airliner – the Douglas DC-4, and a Douglas DC-3. The DC-3, named "Kinsei," offered the first invitation flights departing out of Haneda Airport that flew around Tokyo on Aug. 27, 1951.
By 1959, JAL had launched its first international route, Tokyo to Los Angeles with a stopover in Honolulu, with the DC-7C, of which the airline owned five. The aircraft was the pinnacle tipping point before the introduction of jet aircraft. With turbo-compound engines and a cruising speed of 342mph, the DC-7C proved to be a great option for the airline. JAL would inaugurate several more routes including, Tokyo to Hong Kong via Taipei, and Tokyo to Seattle via Anchorage that same year.
With the jet age now becoming a reality, JAL introduced its first jet, the DC-8, known as FUJI, on the Tokyo to San Francisco route in July 1960 creating an entirely new way to travel to the Land of the Rising Sun. JAL capped its new jet service with exceptional in-flight services representing Japanese culture in addition to a Japanese-style lounge onboard and seats made with Nishijin, a traditional textile produced in Japan. The airline, over the next 27 years, would acquire an impressive 60 DC-8 aircraft in multiple series.
JAL continued to soar to new heights by reaching the world's number one passenger and cargo transportation spot, according to the International Air Transport Association (IATA), in 1983 and would maintain that standing until 1987. Now sporting an impressive fleet of Boeing 747-100s, 200Bs, B747SR, and 200Fs, JAL was dominating the market both internationally and domestically.
The Boeing 747SR was specifically designed for the short-range flying and JAL took advantage of that operating the aircraft on domestic hops from Tokyo to Fukuoka and Tokyo to Sapporo. The B747SR-SUD aircraft on these routes posted an impressive 563 seats. By 1990, JAL received its first B747-400 aircraft, nicknamed "Sky Cruiser," making its maiden voyages from Tokyo to Seoul, Fukuoka and Okinawa.
In April 2007, JAL made the decision to join the Oneworld Alliance which currently connects 13 airlines, providing 1,100 destinations worldwide to over 180 countries. JAL would continue connecting the world with its introduction of the 787-8 Dreamliner on the inaugural route from Narita to Boston. Later, in 2015, the 787-9 Dreamliner would also join the fleet.
As we close out on the history of JAL, we look back at an era of advancements in both flight and service over the decades. JAL continues to provide exciting new destinations that give customers the opportunity to experience cultures all over the globe. One new destination JAL announced July 29, is Vladivostok, Russia as it makes history on JAL's already impressive timeline.
JAL plans to start nonstop service from Tokyo to Vladivostok during the summer 2020 season hoping to continue its diplomatic and economic developments with Russia as JAL has done so already for close to half a century. The route will utilize the Boeing 737-800 aircraft and provide oneworld members options to continue domestically in Russia with fellow alliance member S7.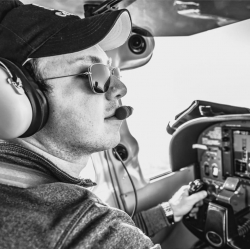 Andrew joined AirlineGeeks in 2019 as a writer. From dispatching aircraft at Delta Private Jets, to flying a Cessna 172S, Andrew has seen his fair share of the industry already. His favorite flying moment was riding in the jump seat in a Challenger 604 into iconic Aspen, Colorado. In his spare time, he enjoys flying to the next $100 hamburger restaurant and reading the latest AOPA magazine. Aviation isn't just an industry, it's a lifestyle.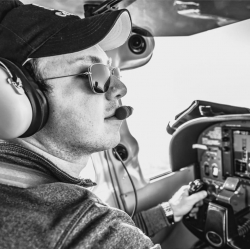 Latest posts by Andrew Burnham (see all)