Kuwait-based Jazeera Airways has announced that it will launch a route between Kuwait City and London. The new route is scheduled to begin on Oct. 27 and will be operated by the airline's Airbus A320neo between Kuwait International Airport and London's Gatwick Airport. The airline will be the first budget airline to operate a route between the UK and the Gulf. The airline also claims it will become the longest Airbus A320neo route in the world when launched.
Presently the flight is scheduled to be operated daily; however, the timings appear to change from day to day. This may be due to an issue obtaining slots at the busy Gatwick, which is the busiest single-runway airport in the world. The flight is scheduled to take six and a half hours to Kuwait, with the return taking approximately seven hours. The aircraft will feature a 12 seat business class as well as premium economy seating.
Presently the airline has announced fares which are roughly in line with pricing on the two other operators between London and Kuwait, British Airways and Kuwait Airways. However, both British Airways and Kuwait Airways offer complimentary dining to their economy passengers, whereas Jazeera operates a buy-on-board dining style. The airline, though, does offer free checked luggage for economy passengers, a rarity among budget carriers.
Jazeera will be able to offer London travelers onward connections throughout the Middle East from its Kuwait hub. The airline was founded in 2004 as the first private airline in Kuwait. After a period of growth, including a hub in Dubai, it has been forced to scale back as it searches for a complimentary hub to Kuwait. The airline currently has 10 Airbus A320 aircraft in its fleet, including one A320neo and has orders for four more aircraft including one A320ceo and three A320neos.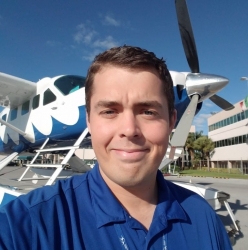 Daniel has always had aviation in his life; from moving to the United States when he was two, to family vacations across the U.S., and back to his native England. He currently resides in South Florida and attends Nova Southeastern University, studying Human Factors in Aviation. Daniel has his Commercial Certificate for both land and sea, and hopes to one day join the major airlines.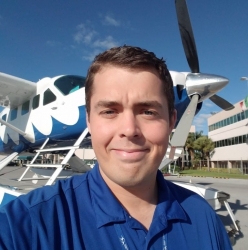 Latest posts by Daniel Morley (see all)