Lufthansa Group is expanding its long-haul network to leisure heavy destinations from its hubs in Frankfurt and Munich. As of next year, the airline conglomerate will expand services to several North American cities including Seattle, Detroit, Orlando and Phoenix, operated by both Lufthansa mainline and its low-cost arm, Eurowings. Additionally, the airline will offer services to Banglore, India and expand its 2019-2020 winter schedule with flights to Mauritius, Las Vegas and Windhoek from Frankfurt and Munich.
Thorsten Dirks, Member of the Executive Board of Deutsche Lufthansa AG and CEO of Eurowings said in a press release: "With the new 2020 summer destinations from Frankfurt and Munich, we are demonstrating once more how we combine the strengths of the two airlines to the benefit of our customers: with a product range tailored to holidaymakers and families and with a fresh, modern, innovative on-board product from Eurowings – supported by Lufthansa's marketing and sales power. This superb line-up allows us to position Lufthansa Group in the growing long-haul tourist market,"
The move comes as a surprise after Lufthansa AG had recently announced plans to scrap Eurowings long-haul operations and focus on short-haul point-to-point flights instead.
Eurowings has already been flying select long-haul flights from Lufthansa's Munich hub, but it is the first time Lufthansa's low-cost arm is offering long-haul flights from Frankfurt. In this way, as of April 29, 2020, Eurowings will connect the German hub with Phoenix five times a week, with flights running on Mondays, Tuesdays, Wednesdays, Fridays and Sundays.
Additionally, Eurowings will be connecting Frankfurt with Alaska, flying to Anchorage three times a week as of June 1, 2020. Furthermore, flights to Windhoek and Las Vegas will be extended throughout the summer season. All Eurowings operated flights will be flown by its fleet of A330s in both the A330-200 and A330-300 variants, seating up to 270 passengers in a three-class configuration.
Not very further afield, Lufthansa AG is introducing major long-haul expansions from its Munich hub. On one hand, it will introduce twice-weekly flights to Las Vegas and Orlando as of April 2020, with two and three weekly frequencies respectively. On the other hand, Lufthansa mainline will be adding three new destinations from its hub in the Bavarian capital, all to be operated by the airline's A350-900s seating 293 in a three-class layout, including a premium economy cabin.
Lufthansa will begin serving Detroit from Munich five times a week, with flights commencing on May 4, 2020. The German carrier will also begin flying to Seattle six times a week from June 1, 2020. Finally, Lufthansa will also be expanding east from its Munich hub, with flights to Bangalore commencing on March 31, 2020. The Indian metropolis will be served five times a week.
With this significant long-haul expansion from its two major hubs, Lufthansa AG is looking to take advantage of rising leisure demand in Europe and provide efficient connections from European destinations, through its hubs in Frankfurt and Munich. New flights are now available for booking in both Lufthansa's and Eurowing's booking systems.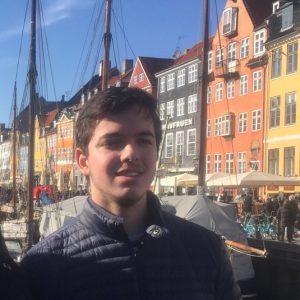 As a geography nerd, Jose has always been fascinated by the complexities of the airline industry and its ability to bring the world closer together. Born and raised in Peru, now studying in the UK. he has travelled around America, Europe and South East Asia. His favorite aircraft is the Boeing 767-300, which he has flown many times during his childhood; although now the A350 is slowly growing up on him.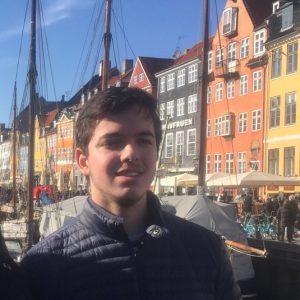 Latest posts by Jose Antonio Payet (see all)