Airbus has delivered Virgin Atlantic's first Airbus A350-1000. The aircraft is due to be flown from Toulouse to London's Gatwick on Saturday evening.
The inaugural passenger flight of Virgin Atlantic's A350 will be from London to New York's JFK airport on September 10. 12 A350s are expected for Virgin's fleet by 2021. Red Velevet is the name of the first A350, and its new flying icon is set to be added in London. The new airplane is registered as G-VLUX.
The A350 marks more than just a new aircraft for Virgin, though. It's the first airplane that will feature their new Upper Class suite. Additionally, it will be the first plane to have The Loft, a new social space for Upper Class passengers with sofas and a 32-inch TV screen with Bluetooth capability for individual headsets.
The Loft replaces the Upper Class bar, which evolved from the social area that was introduced back in the 1980s for Upper Class passengers. One other purpose of The Loft is a true business class offering as it can be used to gather and give presentations.
The new Upper Class suites are in a 1-2-1 configuration. They are, however, a different design to unpopular seats implemented on the Airbus A330-300 when they were first introduced which were soon replaced with the 1-1-1 herringbone layout. All suites point outwards towards windows and have a small privacy screen. The seats offer 44 inches of pitch and passengers no longer have to leave their seat to convert it into a flat bed.
Premium Economy seats are in a 2-4-2 layout and feature 13.3-inch TV screens. Presently, Premium Economy seats offer 38 inches of legroom, and it's expected that the A350 will follow suit.
All three Economy fares will be available on the A350; Economy Light, Classic and Delight. Economy will be laid out in 3-3-3 configuration and seats will have from 31 inches to 34 inches of pitch – the latter for Delight passengers. New fabrics have been introduced for the new Economy seats, which will also feature 11.5-inch TV screens with USB ports.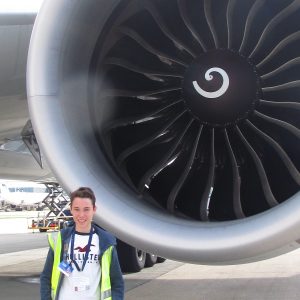 Connor has been in love with flying since the first time he boarded a plane when he was 5 years old. He loves all things aviation, and he hopes to make that his full time career in the future.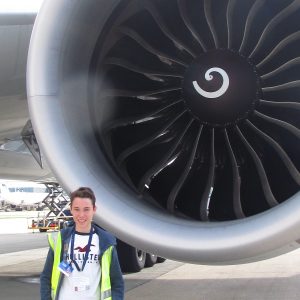 Latest posts by Connor Sadler (see all)