Earlier this week, a special looking Boeing 787-9 rolled out of the paint shop at Paine Field, commemorating Boeing employees' funding efforts and commitment in improving their local communities. The purple and pink aircraft, registered as N1015B, carries the message 'Dreams Take Flight.'
The unique and special livery ranges from dark purple on the nose and front of the aircraft gradually moving towards a lighter palette with a mixture of pink and purple across the engines and center fuselage. Towards the back, the colors go back to purple across the aircraft's tail.
Accompanied by a series of inspiring phrases and graphics along the 787-9's fuselage; the phrase 'Dreams Take Flight' on the aircraft's livery, celebrates the efforts of its employees, members of the Boeing Employee Community Fund (ECF) in improving lives in their local communities.
The ECF enables Boeing employees to be change agents and make a difference in the communities they live and work in. The fund is divided into 20 chapters across the company, with each chapter managed by local employees who make grants to non-profits working in their local communities.
Since 1948, the ECF has funded more than $1 billion in community development programs across the U.S. with grants to more than 1,000 non-profit organizations.
The commemorative livery is made using new technology that enables customers to craft brand advocacy liveries with the use of photographs, multi-color graphics and specific finishes on the 787's largely composite made fuselage. Boeing is in the process of certifying this technology, which it will market as having the same durability as paint.
The tail, line number 891, was ordered by GECAS and supposed to be delivered to Hong Kong Airlines. However, with the HNA owned carrier not taking the Dreamliner, Boeing might be taking a hold of the frame until the lessor finds the aircraft a new costumer.
In the meantime, Boeing will be flying this aircraft to conduct weather testing, according to the company.
This story was corrected on Wednesday, August 21, 2019, at 12:10 p.m. ET to edit an error with the aircraft's tail number.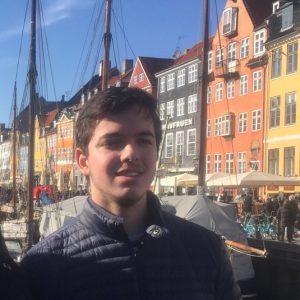 As a geography nerd, Jose has always been fascinated by the complexities of the airline industry and its ability to bring the world closer together. Born and raised in Peru, now studying in the UK. he has travelled around America, Europe and South East Asia. His favorite aircraft is the Boeing 767-300, which he has flown many times during his childhood; although now the A350 is slowly growing up on him.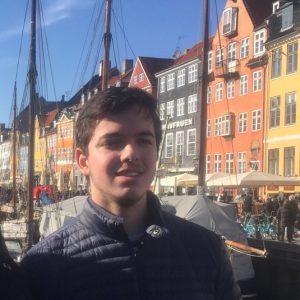 Latest posts by Jose Antonio Payet (see all)