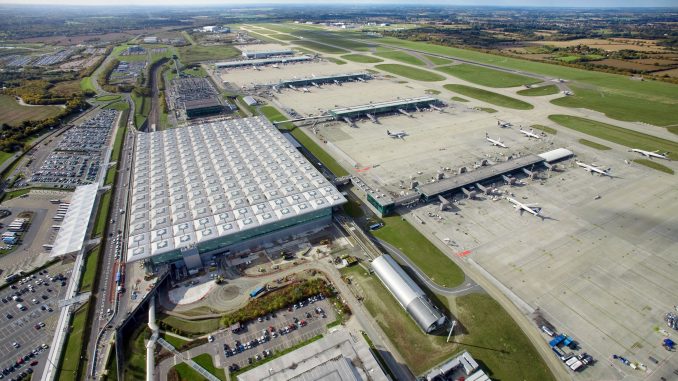 While the future of the country and London Stansted's expansion schemes remain unclear, the airport is optimistic for its future.
The UK and European Union (EU) have not reached a Brexit agreement at the moment and Prime Minister Boris Johnson insisted the country will leave the EU by the end of October. The potential hard Brexit could have a serious consequence for the country.
Ken O'Toole, Chief Executive Officer of Stansted Airport said, "We, like a lot of other people whether as individuals or business, just want clarity and certainty at this point. Uncertainty is not a good thing for anybody."
Stansted Airport is London's third busiest airport and Ryanair's base in London. It served over 27 million passengers last year, but the airport is able to handle up to 35 million passengers annually. In 2017, the airport announced a 600 million pound ($730 million) transformation scheme to enhance the airport's facilities over the next five years. The scheme includes a new arrivals terminal, a remodel of the existing terminal to create a modern departure level, more parking spaces for cars, new check-in areas and a brand new baggage delivery and security system. The enhancement allows the airport to handle 44 million passengers each year.
Conservative Party-controlled Uttlesford District Council approved the scheme last year but the party lost majority in the council in May. The newly elected council mentioned that it has to review the scheme again because of environmental concerns. The council said that the UK government plans to cut greenhouse gas emissions to almost zero by 2050. In response to the council's rejection, O'Toole is optimistic about the situation.
In the meantime, the fourth busiest airport in the country is expanding its route map, especially with long-haul services to destinations such as India, China and the U.S. O'Toole is expecting more long-haul destinations within the next five years.
"I can very clearly see a path to 25 or 30 long-haul routes and you will start to see these take off in the not too distant future," O'Toole said.
Earlier, Emirates launched the second daily flight from Dubai to London Stansted. In addition, the airport is negotiating with JetBlue which O'Toole hopes could be the low-cost carrier's base in London.
When O'Toole was the CEO of Manchester Airport, the airport developed a new strategic focus on long-haul services to cities such as San Francisco, Hong Kong and Beijing.
"Opportunities are stronger here in Stansted than in Manchester six years ago," O'Toole added.

Will has been a travel agent in Hong Kong for almost three decades, as time goes by he hasn't lost his passion for his job, He still has plenty of enthusiasm for the airline industry and airport operations.