Earlier this week, Brussels Airlines announced that it would be starting a new route from its main hub in Brussels to the Slovenian capital Ljubljana to expand its European network. The airline said in a press release that the destination will be served six times per week to respond to leisure and business demand between the two cities. Ljubljana will become the 19th European Union capital in Brussels Airlines' network, whose home city is home to the supranational organization.
Brussels Airlines also said that the flight schedule was chosen to allow for connections across the rest of the Brussels Airlines network. Berlin, Copenhagen, Lisbon, London, Madrid, Oslo and even Tel Aviv were listed by the airline as important connections from Ljubljana.
The outbound flight to Slovenia, SN3343, will depart Brussels Airport at 3:30 p.m. from Sunday to Friday and arrive at Ljubljana Jože Pučnik Airport at 5:10 p.m. SN3344 will then return from Slovenia on the same day at 5:55 p.m., arriving into Brussels at 7:45 p.m.
Since the collapse of Adria Airways, Slovenia's flag carrier, earlier this week, the route remains unserved besides a seasonal Wizz Air service to Brussels Charleroi Airport. Adria Airways held a codeshare agreement with Brussels Airlines that saw passengers accessing the Belgian airline's route network, hence Brussels Airlines' interest in maintaining access to connecting cities.
Focus connections may have been cherrypicked by Brussels Airlines due to Adria's former codeshares with Scandinavian Airlines. Lufthansa is also starting two routes to Ljubljana, one from Frankfurt which begins on Oct. 27 and one from Munich which begins on Nov. 1, which shows how important the codeshare was to both Lufthansa and Brussels Airlines' networks.
Brussels Airlines will operate an Airbus A319 on the route to Ljubljana, which starts on Nov. 4. Ljubljana was rated by the European Commission as the Green Capital of Europe in 2016.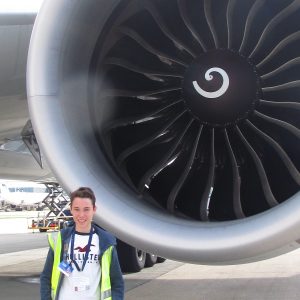 Connor has been in love with flying since the first time he boarded a plane when he was 5 years old. He loves all things aviation, and he hopes to make that his full time career in the future.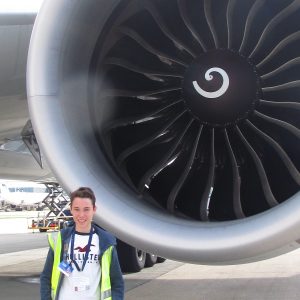 Latest posts by Connor Sadler (see all)