Last week, domestic carrier Peruvian Airlines presumedly suspended operations following turbulent months of financial difficulties and discrepancies over tax values paid for two aircraft, which led to Peruvian authorities temporarily freezing the airline's bank accounts. Last night, however, the airline announced it was able to secure funding after a group of investors bought the airline, intending to take it back to the skies and position it as a leading carrier in the region.
The carrier was purchased by Global Investment Platform (GIP) a consortium that identifies itself as a platform that enables international investors to acquire stakes in international projects through  "smart contracts." According to a press release published in the Peruvian press, the group purchasing Peruvian Airlines is made up of international capital including South American and Southeast Asian funds as its main investors. 
Roberto Sone, managing partner for GIP, said the decision to acquire Peruvian Airlines responded to a need to diversify the group's investment portfolio. Sone didn't give any further specifications other than generic industries the group claim's to have stakes in, which include retail and real estate.
The value of the transaction has not been communicated either. According to the Peruvian business newspaper Gestion, GIP executives met with representatives of Peru's Ministry of Transport and Communications, who manifested support for the relaunch of the airline.
Last week, the carrier was forced to temporarily suspend operations after a resolution dictated by Peru's Ministry of Economics and Finance froze its bank accounts after issues with taxes. Peruvian Airlines claims this move prevented it from paying for fuel suppliers amid having to ground flights for half a day on Oct. 1. Then on Oct. 4, the airline claimed the temporary suspension generated fear amongst consumers and travel agencies that translated into fewer reservations, hurting its balance sheets as a result. 
After citing an almost hard to believe attribution or excuse to suspend operations, Peruvian Airlines communicated that it was looking for investors to refloat the airline. A week later, the airline seems to have a deal on the table, raising questions on whether negotiations could have started before last week's events. 
So far, the buyer has expressed its interest in making Peruvian Airlines a feasible alternative to the big South American carriers, differentiating through customer service. However, that seems doubtful. On one hand, in a changing and increasingly concentrated market, cost reductions through efficiency optimization across all processes and volume generation through network expansion and cooperation becomes pivotal for success. Without the know-how and financial backing of a large group, what GIP would be trying to do with Peruvian Airlines seems extremely complicated.
On the other hand, Peruvian Airlines has not been known for being particularly transparent when it comes to sharing information, which places doubts on whether this sale actually signals a strategic redirection for the airline or if it is a move just to stay afloat and keep flying its 14-second hand Boeing 737s across the country.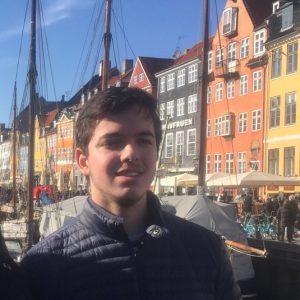 As a geography nerd, Jose has always been fascinated by the complexities of the airline industry and its ability to bring the world closer together. Born and raised in Peru, now studying in the UK. he has travelled around America, Europe and South East Asia. His favorite aircraft is the Boeing 767-300, which he has flown many times during his childhood; although now the A350 is slowly growing up on him.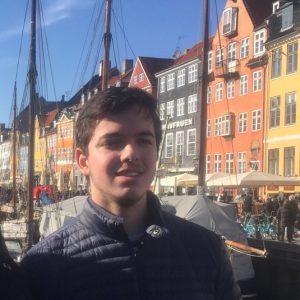 Latest posts by Jose Antonio Payet (see all)