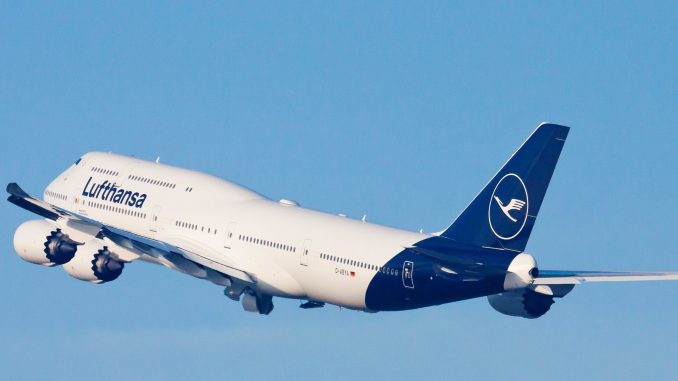 German flight attendant union UFO has announced that its members will strike for five hours on October 20.
The strike will occur at Lufthansa's hubs in Frankfurt and Munich and will also include staff who fly for Germanwings, Eurowings, Lufthansa's regional carrier CityLine, and SunExpress, a joint venture leisure airline between Lufthansa and Turkish Airlines.
UFO's strike comes after talks regarding employment terms have stalled. Cabin crew and the airline have been at odds regarding crew pay for quite some time now, as the carrier is cutting costs to deal with price competition and rising fuel prices.
The union reportedly would like a 1.8 percent pay increase for its members over the next six months.
Pay is also a factor at the other German airlines affected by the strike, but part-time employment and pension plans are also being negotiated with those airlines.
Daniel Flohr, head of the UFO, has stated that Lufthansa has prohibited its employees from speaking with the union and has also threatened legal action against staff who participate in the strike.
On the other hand, Lufthansa states that the UFO does not have the authority to represent the cabin crew and believe the strike should be illegal.
Leadership turnover at the union has led to numerous internal disputes and many members have jumped to other labor organizations.
German newspapers have gone on to call the UFO "half dead" and "battling for its life." In August, the carrier sought out a regional labor court to determine the status of the union.
The carrier has claimed that it will not be changing its schedule due to the strike and plans to operate all flights on October 20.
An "AvGeek" for most of his life, Akhil has always been drawn to aviation. If there is an opportunity to read about an airline, fly on a new airplane, or talk to anyone about aviation, he is on it. Akhil has been on over 20 different kinds of aircraft, his favorite being the MD-80. Additionally, he has visited 5 continents and plans to knock out the remaining two (Africa and Antarctica) soon. Based in Dallas, Akhil graduated from Texas A&M University with a degree in Management Information Systems and currently works in consulting. His dream is to become an airline executive.
Latest posts by Akhil Dewan (see all)