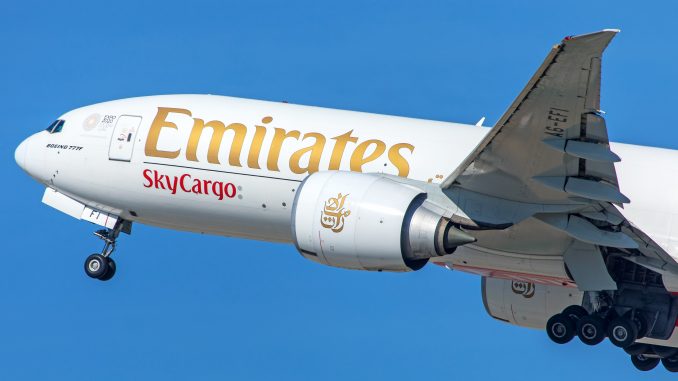 Global cargo has been on a decline this year with a steady downward trend in 2019. At the beginning of the second quarter of this year global cargo had declined 4.7 percent versus the same time last year. This is in contrast to an overall net increase in freight capacity of 2.6 percent.
This storm of decreasing demand and increasing supply is coming together at a tense time for the world. Geopolitical issues such as Brexit, trade tensions between the U.S. and China, along with signs of an impending global slowdown have all contributed to this decline. Cargo demand is down overall except for some markets within African and Latin America.
However, there are two markets within air cargo that are booming: perishable goods and pharmaceuticals. Both of these products require temperature controls, have a finite shelf life, and in the case of the latter have highly regulated supply chain procedures that have to be followed.
As the world continues to globalize, perishable products are growing in demand everywhere since aircraft can efficiently and quickly transport them to anywhere.
Strawberries can come from Egypt, pineapples from Ghana, and pharmaceuticals from Ireland. It's hard to consume anything these days that wasn't involved in a large global scale supply chain. This is a key market that continues to be lucrative even with softening demand for other products and has been a focus of investment for several airlines.
Pharmaceuticals
Emirates SkyCargo, a cargo airline part of the Emirates Group, is a notable one. This past year the airline has become a market leader in the global air transport of temperature-sensitive pharmaceuticals. This pharma initiative was announced in January 2018 and by summer 2019 it had expanded its temperature-controlled pharma facilities from 12 stations to 20 across various global origin and destination points for the pharmaceutical industry.
This goes beyond just creating additional subdivisions of existing Skycargo operations but by developing purpose-built infrastructure solely for the transport of pharmaceuticals. Chicago is one of the key locations in the network with the capacity of processing 15,000 tonnes of pharmaceutical shipments per year.
Emirates SkyCargo has built up its Dubai hub as the key hub for cargo to and from six continents, over 150,000 tonnes of perishables and 27,000 tonnes of pharmaceuticals moved through Dubai from the second quarter of last year to August of this year.
Nothing is Ever Out of Season
However, SkyCargo doesn't just ship pharmaceuticals. It has also developed cargo facilities to transport thousands of tonnes of perishable products from around the world. Since the airline started serving Santiago, Chile it is responsible for the transport of roughly 20 percent of the total volume of Chilean salmon exports to Asian destinations.
The airline has transported over 18,000 tons of perishables like mangos and guava fruit from India to the rest of the world in just a few months. Nearly 3,000 tones of perishables from Italy such as cheeses were flown to the Middle East, Asia, Australia, and New Zealand in 2018.
SkyCargo even helps seafood buyers have access to products across the world through the Seafood Souq, a platform that allows seafood shipments to be transported around the globe with orders being dispatched the same day they're received and flown across the SkyCargo network. A shipment of salmon from Scotland can be ordered and delivered to restaurants in Dubai with ease.
These specialized transport solutions known as Emirates Pharma and Emirates Fresh have had considerable success with customers.
While the overall cargo market has been on a decline the continued demand for perishable goods and pharmaceuticals around the world continues to grow and bodes well for airlines like Emirates SkyCargo which are continually developing specialized supply chain solutions. At the end of the day this becomes a market where scale matters and new competitors would have significantly high entry costs.

Hemal took his first flight at four years old and has been an avgeek since then. When he isn't working as an analyst he's frequently found outside watching planes fly overhead or flying in them. His favorite plane is the 747-8i which Lufthansa thankfully flies to EWR allowing for some great spotting. He firmly believes that the best way to fly between JFK and BOS is via DFW and is always willing to go for that extra elite qualifying mile.

Latest posts by Hemal Gosai (see all)