Mitsubishi Aircraft Corporation has announced that Trans States Holdings has cancelled its order for the SpaceJet M90. The announcement is a blow for the beleaguered Mitsubishi regional jet program. The order for 50 M90 aircraft was the second largest on the manufacturer's order book. The two parties will be entering negotiations for an order of the Mitsubishi M100 aircraft.
Despite the significant delays in the development of the program, the cancellation was caused by scope clause limits for the regional airline. The SpaceJet M90, which seats 88 passengers in a single-class configuration, seats too many passengers for the scope clauses of some U.S. regional airlines. Mainline airlines limit the seats on the aircraft that their regional partners operate.
Trans States had originally made the order in 2009 and were the second airline to order the aircraft, behind ANA. Originally Mitsubishi had a smaller aircraft, the MRJ70, that would fit the regional airlines scope clauses. Trans States had the option to transfer its order to the smaller MRJ70, however, Mitsubishi decided to scrap the plan.
As part of the rebrand of the commercial aircraft program to the SpaceJet, Mitsubishi did introduce the M100, which can seat between 65 and 88 passengers. Trans States and Mitsubishi are currently in negotiations over an order for the new M100 design.
Trans States is not the only U.S. airline group with orders for Mitsubishi aircraft. Skywest currently has an order for 100 M90 aircraft, with an option for 100 more. The airline is likely to face the same scope clause issue that the Trans States group faces. Skywest and Mitsubishi haven't announced any changes to orders as of yet.
The Mitsubishi Regional Jet program has had a tumultuous past. Deliveries were originally supposed to begin in 2010, however, there have been multiple delays in the production of the aircraft, and it is still in the testing phase. The Mitsubishi Regional Jet was rebranded to the Mitsubishi SpaceJet earlier this year, 12 years after it was originally announced. Presently deliveries are expected to start in 2020 for the M90 and 2022 for the M100.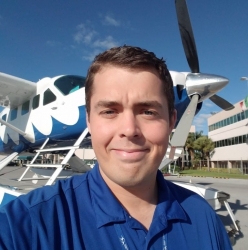 Daniel has always had aviation in his life; from moving to the United States when he was two, to family vacations across the U.S., and back to his native England. He currently resides in South Florida and attends Nova Southeastern University, studying Human Factors in Aviation. Daniel has his Commercial Certificate for both land and sea, and hopes to one day join the major airlines.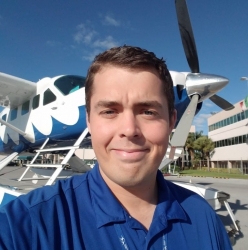 Latest posts by Daniel Morley (see all)