Israel's flag carrier El Al Israel Airlines has become the latest airline to retire the Boeing 747-400 aircraft, bringing an end to a 48-year association between the aircraft and carrier.
To mark the last flight of the 747, registered as 4X-ELC, the flight-crew took off from Rome-Fiumicino and flew back to Tel Aviv. Prior to its arrival, the aircraft left a special mark in the sky with an outline of a 747 10,000 feet high, south-west of Cyprus. Resulting in a slightly longer flight time of 4 hours and 57 minutes, a normal flight between the two cities would be just under three hours. 4X-ELC finishes its 25-year service after being delivered to El Al in May 1995.
The connection between type and airline goes back to 1971 where El Al received their first, a 747-200, from Boeing. Back then the decision by the airline to order a larger aircraft raised eyebrows because it was a time where the airline and its aircraft were constantly being attacked by terrorist groups.
However, the decision paid off and helped the airline grow at a time where the country was trying to move forward. With the new type, the airline began operating non-stop flights between Tel Aviv and New York taking over from the then-current Boeing 707 fleet.
The 747 also played a key role in Operation Solomon, wherein 1991, Isreal conducted a covert operation to rescue 15,000 Ethiopian Jews to Israel within 36 hours. In total 35 Israeli aircraft including Israeli Air Force C-130s and El Al Boeing 747-400Fs aircraft were used for the operation.
Amazingly, at the same time, a world record was set: the most passengers on a single-flight recorded. On this particular flight, approximately 1,122 passengers were found inside a 747, a figure which Boeing found hard to believe at the time. Organizers had planned to have over 700 people inside, but due to the passengers weighing less, many more were able to squeeze onboard.
During that 48 year period, El Al operated a total of 21 747s for passenger use including 12 747-200s, one 747-300 and eight 747-400s.
Looking ahead to the future, El Al is in the process of modernizing its fleet. The airline recently retired its last Boeing 767s earlier this year. Short-haul operations are utilizing 13 Boeing 737-800s and eight 737-900ERs. Six 777-200ERs are also in use, as well as, 12 Boeing 787-9s. The airline will begin receiving the first of four 787-8s later this month.
This story was corrected on Nov. 5, 2019 at 11:39 a.m. ET to correct an error that mischaracterized the aircraft's tail number.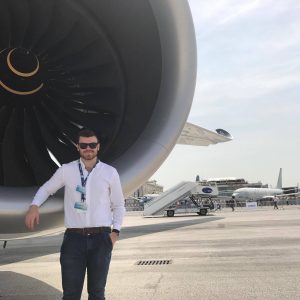 James is a keen aviation enthusiast from the United Kingdom. He has been flying since the age of 13 and today, aged 23, flies the Airbus A319/320 series for one of Europe's largest airlines.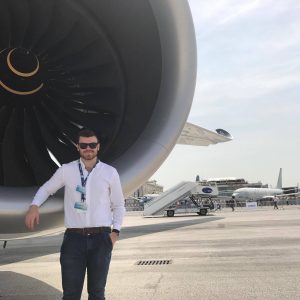 Latest posts by James Dinsdale (see all)