SAS Scandinavian Airlines has received the first of eight Airbus A350-900 aircraft from the European manufacturer. SE-RSA, named Ingegerd Viking, took off from Toulouse, France, and flew to its new home in Copenhagen Kastrup, Denmark.
AirlineGeeks received a tour of the carrier's newest aircraft last month, which also sports a new livery.
The new addition to the fleet will now complete final interior touches, checks, as well as crew training flights prior to operating the first commercial service on January 28 where it is scheduled to fly to Chicago.
The signing of a Memorandum of Understanding took place in 2013 for eight A350-900s with deliveries initially due to begin in 2018 but the airline made the decision to delay deliveries for more than a year.
The remaining seven A350s will be handed over to SAS from now until 2021 and will replace the outgoing seven A340-300s the airline operates today, saving approximately 25 percent in fuel costs in comparison. The A350 joins the nine A330-300 aircraft currently used for long-haul operations.
Following the launch route to Chicago, the fleet will eventually operate to Beijing, Newark, Tokyo, Shanghai, Hong Kong and San Franciso all out of Copenhagen Airport.
In addition to Copenhagen, SAS also has hubs in Stockholm, Sweden, and Oslo, Norway. Across the three hubs, Scandinavian Airlines operates around 160 aircraft, including those that are wet-leased from regional operators.
Together with the seven A350s that are due, 60 deliveries are due to take place with 50 more A320neos due to arrive by the end of 2023 joining the 21 currently in service. The other aircraft due to be delivered will be three A321LRs beginning next year.
The Vikings are coming✈️💙More fuel efficient, modern and comfortable than ever – the new @Airbus A350 will arrive at the end of November to @CPHAirports – joining its smaller companion the A320neo 🙌 #flysas #aviation #wearetravelers #Airbus pic.twitter.com/YSBczbDJrb

— SAS – Scandinavian Airlines (@SAS) November 25, 2019
SAS is slowly moving to an all-Airbus fleet with the future short-haul deliveries replacing 56 Boeing 737-600/300/800 aircraft that the airline currently uses.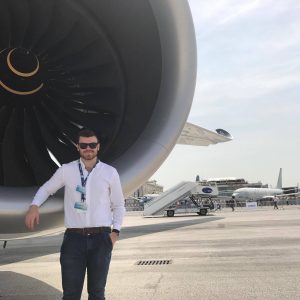 James is a keen aviation enthusiast from the United Kingdom. He has been flying since the age of 13 and today, aged 23, flies the Airbus A319/320 series for one of Europe's largest airlines.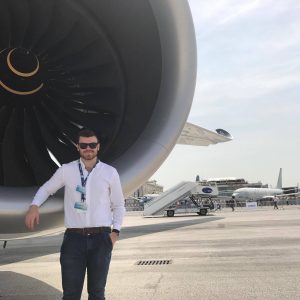 Latest posts by James Dinsdale (see all)