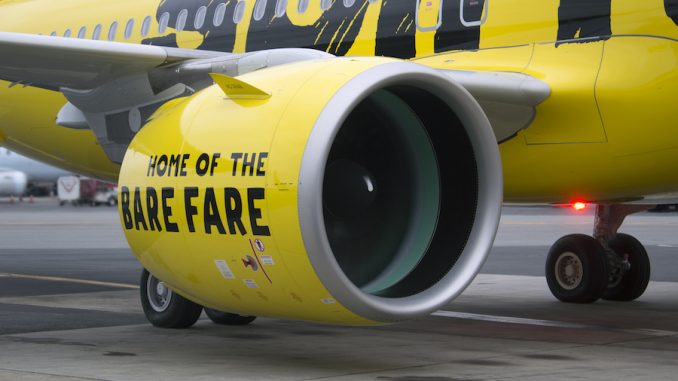 On Monday, Spirit Airlines officially joined the TSA's PreCheck program. Passengers flying on the ultra-low-cost carrier are now able to add their Known Traveler Number (KTN) to their reservations as well as use the service at airports in which it is available.
Earlier in 2016, it was announced the Spirit and Denver-based Frontier would be joining the PreCheck program in the fall. Frontier joined by the beginning of September, while Spirit had not made an announcement until now. 
Frontier and Spirit were not able to join the program sooner, due to their reservation software, Navitaire, being unable to process KTN numbers.
The number of airlines participating in the program has been increasing. In addition to Spirit, Virgin Atlantic has also joined the program becoming the first UK airline to participate in addition to other recently announced carriers. Eligible passengers flying on Aruba Airlines, Avianca, Boutique Airlines, Key Lime Air, Emirates, Miami Air International, Southern Airways Express, Sunwing, and Xtra Airways will also have the option to enter their Known Traveler Number when booking.
The PreCheck program allows travelers to go through a less stringent security inspection at most TSA checkpoints. Passengers do not have to remove their belt, shoes, or laptops from their bags. The service is available at over 180 airports nationwide.
Although the program may not appeal to most of Spirit's price-sensitive travelers, the move will be welcomed by many flyers already enrolled in the program. The growth of TSA PreCheck is a great benefit to travelers who will face shorter waits at checkpoints and less hassle, especially during busy travel periods.

Daniel has always had aviation in his life; from flying to the United States when he was 2, to flying to Tampa and Las Vegas for family vacations. Aviation has always had a strong influence in his life. Daniel grew up in Indianapolis, Indiana and moved to his current South Florida home in 2010. He favors Ft. Lauderdale-Hollywood International Airport but also fly's out of Miami International Airport when traveling back to his native England. He is currently attending Nova Southeastern University in Davie, Florida and is on track to graduate in 2018 with a degree in Human Factors in Aviation and his pilot's license. When he graduates he hopes to become a commercial pilot.

Latest posts by Daniel Morley (see all)