This week Boeing has announced it will open a new completion center for its Boeing 737s in China. The new plant will be jointly run by Commercial Aircraft Corporation of China, known as Comac, and Boeing which will see the installation of interiors, painting, and ultimately the delivery of the narrow body aircraft to Chinese customers.
The announcement coincides with the Chinese President Xi Jinping's visit to Boeing's Widebody Facility in Everett, Washington. The new Plant is not expected to become another assembly line for the $96 million aircraft, with the current three all remaining in Washington. Contrary to some initial media reports, the facility is not a manufacturing facility for the aircraft, but rather a location to complete final touches on the aircraft before delivering to the customer.
With Boeing's main rival, Airbus, recently opening its first plant inside the US hoping to attract American carrier's interest, Boeing will open its first plant in China with the aim of meeting future demand from the communist state. Already Boeing has received an order of 300 aircraft, including 190 737s and 55 wide body aircraft, from China Aviation Supplies Holding, a company used by Chinese airlines to take deliveries and distribute aircraft to their airlines' fleets.
"It's strategic for us," said Boeing's Chief Executive Officer Ray Conner while defending the plan. "They have not linked sales directly to this, but we anticipate that there will be sales that will come.… To be competitive in that marketplace, it's important we become part of the fabric of their industry."
Boeing is already increasing its 737 delivery rate from 42 up to 52 aircraft per month by 2018. Currently there are over 4200 737 aircraft yet to be delivered, which is a sizable backlog.
The move is seen by some as a cheap way of labor exploitation for the company in China as well as a risk for U.S. jobs. At a highly political time in America with the run up of next year's presidential election, any national news in terms of US jobs automatically become talking points. This week Republican candidate Donald Trump began criticizing the move by the manufacturer, saying the decision will take valuable jobs away from the country. Boeing CEO responded by promising that the move will not take any jobs away, but instead create more jobs for American citizens.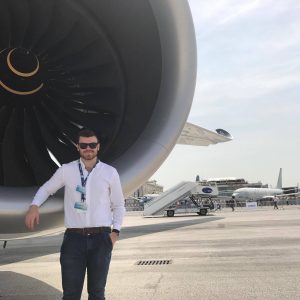 James is a keen aviation enthusiast from the United Kingdom. He has been flying since the age of 13 and today, aged 23, flies the Airbus A319/320 series for one of Europe's largest airlines.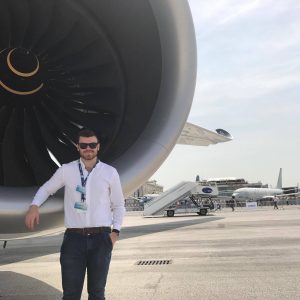 Latest posts by James Dinsdale (see all)