Following the announcement of up to 2,900 planned job cuts to their 69,000 employee workforce, Air France officials had to be led away with police protection after angry riots led by airline colleagues.
The incident occurred when Air France held a meeting with its central committee within the company's headquarters at CDG, outlining where and when the job cuts would take place. The meeting was abruptly halted as angry employees stormed the building, in which chaos ensued.
The airline has formally condemned the actions and has begun proceedings to file a legal complaint.
Reports have emerged that Air France's human resources manager Xavier Broseta "was almost lynched" and had to climb over a set of barriers to escape, leaving the area with a shredded shirt.
It is believed that the airline will cut 2,900 jobs including 1,700 ground staff, 900 cabin crew, and 300 pilots. In addition to workers, the airline has also reportedly planned to remove 14 aircraft from its long-haul fleet by 2017 as part of its restructuring program. It is believed that five out of the twelve 787-9 Dreamliners that are on order will be cancelled as part of the fleet cuts.
Under these plans, which are designed to make the airline more competitive in the face of increasing international competition, pilots would have been required to spend between 15 and 20 percent more time in the sky but for the same salary. Unions have viewed this as 6 weeks unpaid work in total.
These job cuts are not a surprise to the airline and unions: between 2012 and 2014, the airline saw over 5,000 employees take voluntary redundancy.
Following yesterdays announcements and activities, Unions have rallied together and plan on staging a strike against the planned proposals.
Air France to cut up to 3,000 jobs. Here is the workforce's reaction…

Air France bosses have shirts ripped offAir France bosses had their shirts ripped off their backs returning from a meeting about job cuts.Workers were demonstrating at company plans to cut 2,900 jobs and shed 14 aircraft.

Posted by Channel 4 News on Monday, October 5, 2015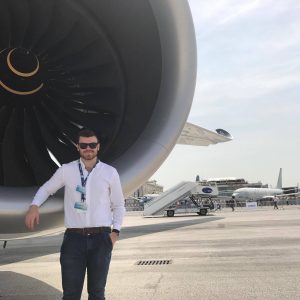 James is a keen aviation enthusiast from the United Kingdom. He has been flying since the age of 13 and today, aged 23, flies the Airbus A319/320 series for one of Europe's largest airlines.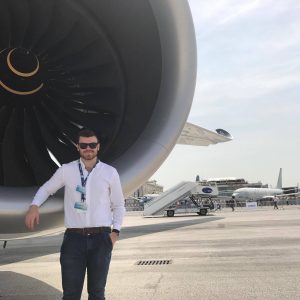 Latest posts by James Dinsdale (see all)