Over the next several weeks, AirlineGeeks staff writers will be completing a series focused on each of the major airlines based in the United States. We will take a closer look into the airline's history, as well as where the airline stands today in proportion to its competition, and how it will attempt to differentiate itself moving forward in the 21st century.
History
JetBlue in recent years has become a dominant force in the American aviation industry, and has seen significant organic growth. In 1999, Brazilian born David Neelman, who previously co-founded Morris Air, founded JetBlue as NewAir. Neelman had previously worked at Southwest after the airline purchased Morris Air, and upon leaving to start NewAir was able to bring several staff members with him. Neelman wanted to offer the same low-cost service that Southwest offers but add perks such as free in-seat television. As Neelman stated, JetBlue goal was "to bring humanity back to air travel."
Initially, JetBlue was given 75 slots at New York's JFK Airport, with their first flights to Buffalo and Ft. Lauderdale starting on February 11, 2000. After the downturn in traffic following the September 11th attacks, JetBlue was one of the few airlines that made a profit. Mainline carriers such as Delta and United felt threatened by the upstart JetBlue and started their own mini-carriers Song and Ted, respectively. However, these new ventures failed and were eventually moved back to mainline operations.
The airline experienced tremendous growth during the early 2000's, adding 36 aircraft in 2006 alone. However, due to increasing competition the airline began experiencing financial problems, losing $42.2 million in the 4th quarter of 2005. David Neelman brought in a plan to return to profit, which included removing a row of seats from the A320 aircraft for the purpose of reducing crew needs and weight on the aircraft. Eventually JetBlue returned to positive financial stability in the fourth quarter of 2006.
In 2007, David Barger was appointed the new CEO of JetBlue, replacing David Neelman, who remained as non-executive chairman of the board. Neelman stepped aside to focus on creating the long-term vision and strategy for JetBlue. Also in 2007 it was announced the Lufthansa had purchased a 19% stake in JetBlue. This purchased allowed Lufthansa customers to transfer onto JetBlue flights in markets like Boston and New York. Earlier in the year, JetBlue began testing inflight Wi-Fi on one aircraft, dubbed BetaBlue and allowed Blackberry users to check their email in flight.
From 2008 to 2010, JetBlue continued to expand with a focus on the Caribbean market, including opening a focus city in Orlando for Caribbean operations to complement the much larger Ft. Lauderdale hub. In 2008, JetBlue opened a new terminal at their JFK base. The terminal, located around the old Terminal 5, gave them a place to call their own in New York.
The next major change for the airline came in 2013 when new Mint service was introduced. The Mint service is a premium class service operated on new Airbus A321s and on transcontinental routes, directly competing with the more expensive flights offered by the legacy carriers. At halfway through 2015, JetBlue made the controversial decision to begin charging for bags on their lowest fares, leaving Southwest as the only carrier in the US that does not charge for bags.
JetBlue's Strengths
jetBlue still remains a low-cost airline, providing excellent service for their affordable flights. The airline offers the most legroom in coach of any U.S. carrier, coming in at 34 inches. They also still offer free in-flight TV as well as movies available for a charge. JetBlue continues to offer free inflight Wi-Fi, nicknamed FlyFi, during this beta stage. While the airline has recently started charging for checked bags on their lowest fares, it is one of the lowest rates in the industry at $20 for the first bag.
The new Mint service offered on transcontinental flights aims to compete with mainline carriers and has been very successful thus far. The service gives travelers their own cabin at the front of the aircraft, and charges fares as low as $599 each way. Amenities include lie-flat seats as well as amenity kits, particularly useful for red-eye flights from the west coast. The cabin also features a menu for dining, and Birchbox amenity kits to keep passengers fresh during their long flights.
JetBlue's Weaknesses
While excelling at providing low fares, the strategy has come at a cost, with the introduction of baggage fees for the lowest fares. Since the airline does focus on low-cost travel, cheapest flights are generally the early morning flights or late night flights, with a premium on popular flights. jetBlue's frequent flier model now follows that of many other carriers by awarding points for dollar spent rather than miles flown, which has taken a toll on fliers that fly a fair amount but do not purchase the more expensive fares.
Even as JetBlue has expanded its routes across the United States and into the Caribbean, its operating structure has great strength on both of the coasts with few destinations in the Midwest. This means that while people on the coast regularly get to experience JetBlue's renown service, some may go their whole lives without ever flying the airline. This great service will continue to help them succeed in the competitive airline industry, but will face growing competition from ultra low-cost carriers such as Spirit and Frontier.
Bottom Line
JetBlue does what it sets out to do very well, and tries to stick to their roots as a low-cost carrier. Crew members are known for being friendly and willing to help passengers, something that is a struggle to find on many other domestic airlines. Coupled with low priced tickets and amenities such as snacks and drinks for free in coach, JetBlue brings the humanity back to flying.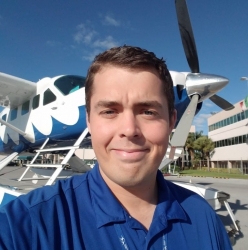 Daniel has always had aviation in his life; from moving to the United States when he was two, to family vacations across the U.S., and back to his native England. He currently resides in South Florida and attends Nova Southeastern University, studying Human Factors in Aviation. Daniel has his Commercial Certificate for both land and sea, and hopes to one day join the major airlines.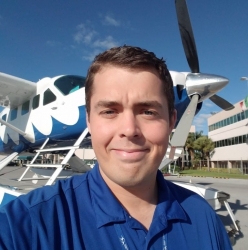 Latest posts by Daniel Morley (see all)