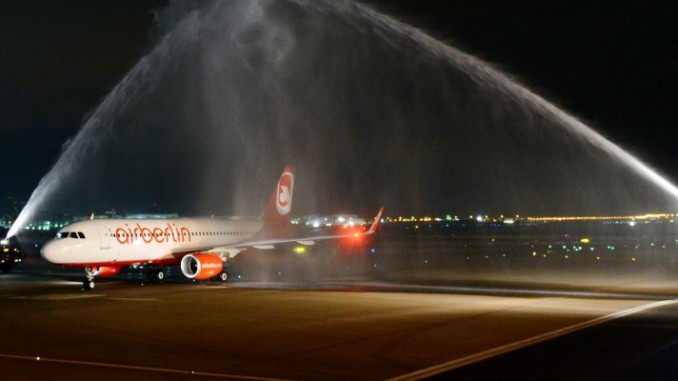 With the airline and aviation constantly changing, our team has begun a new series titled "This Week in Aviation." Each Monday morning we will give readers a quick outlook on what to expect for the upcoming week. 
Continued Speculation About a Spirit and Frontier Merger
Last week headliners were shocked to learn that Spirit Airline's CEO, Ben Baldanza, was let go after being at the helm for 10 years. Baldanza was responsible for Spirit's conversion from low-cost carrier (LCC) to ultra low-cost carrier (ULCC), or charging for all additional items such as checked bags and more while offsetting this with lower ticket prices. The reality is that while the airline was profitable, it grew so quickly that its passenger yield began to drop, causing significant worry among investors and ultimately costing Baldanza his job.
While the legacy carriers, American, Delta, and United, have all gone through significant consolidation, it has yet to effect the ultra low-cost carriers, and some are saying this may be the time. Spirit maintains a fast growing customer base on the East Coast, while Frontier prides itself on its hub in Denver and growing West Coast presence. Spirit also just hired their new CEO, Robert Fornaro, who is known for his work as the former CEO of AirTran and eventually as a consultant for Southwest Airlines when they completed the merger of the two. If he could successfully tie up Southwest and AirTran, there is reason to believe he could do the same with Spirit and Frontier.
Further Commentary on United's CEO, Oscar Munoz
When Oscar Munoz began his campaign at United Airlines in September of 2015, few knew much about him. Only a few short months later both employees and customers could not stop talking about his plan to regain customer trust, build a better team and ultimately return United to its former glory.
However with recent health complications seeming to be more severe than United recently expected, with Munoz undergoing a heart transplant surgery and his recovery pushed back slightly further. Investor worry about a lack of a succession plan will continue to clash with those supporting Munoz's plan to turn around United.
More Arguments on Emirates vs. Various US Airlines 
Just this past week Emirates announced a second daily flight from Los Angeles to Dubai, along with significant fare sales for travel not only to Dubai but cities in India and South Africa. In 2015 alone Emirates grew its passenger traffic numbers by 9%, and even won a US government contract to fly government employees to Dubai through its codeshare with JetBlue. Meanwhile, American, Delta, and United have continued their lobbying efforts in Washington D.C.
"People are getting very polarized about this," writes David Scowsill, the Chief Executive of the World Travel and Tourism Council. "It's a commercial battle between airlines focusing on customers, and airlines whose focus is on profits."
Etihad Ramps Up Appeal in Air Berlin Decision 
Etihad Airways, which owns a 29.2% stake in Air Berlin, had been told last week that it could no longer codeshare on 29 of Air Berlin's flights due to the current Air Traffic Agreement between Germany and the U.A.E., Etihad's home country, not offering the ability to do so. With the codeshare set to expire this Friday, January 15th, Etihad will be further pushing its appeal to see if Germany can extend the deadline.
More Snow and Cold in the Northeast Could Mean More Travel Delays
While winter storm Hera has greatly reduced temperatures across the Midwest this weekend, it is the Northeast that is supposed to be hit with both scattered snow and cold partnered with strong wind. Expect delays in many airports along the lakes in the North as well as some on the East Coast near New York and Pennsylvania.

Joe joined AirlineGeeks in 2014, and in his current role as Editor-in-Chief manages a growing team of writers both in North America and Europe. He enjoys spending the bulk of his time researching, learning and analyzing the latest trends in the airline industry, all while mentoring new members of the AirlineGeeks team who seek to do the same. Areas of research include revenue management, codeshare and alliance partnerships and airline financial results.

Latest posts by Joe Pesek (see all)