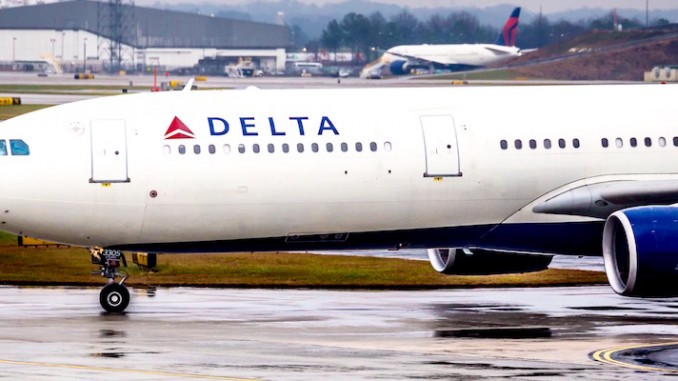 As of March 14, 2016, Delta Air Lines announced that they have entered a codeshare with Jet Airways and KLM. This new partnership entails guaranteed connection flights from North America to India via Amsterdam.
The agreement will become effective starting March 27, 2016, when Jet Airways, India's international airline, is set to launch daily service to Amsterdam from both Mumbai and New Delhi. All three airlines have scheduled their flights to enable travel between India and Toronto.
"With more than 11,000 customers flying between the U.S. and India each day, our partnership with Jet Airways will enable us to meet the high demand for flights between the United States and the Indian sub-continent.  Plus, our customers will benefit from reciprocal loyalty offerings and lounge access, meaning they can enjoy the same benefits as they would when flying on Delta," said Nat Pieper, Delta Air Lines Senior Vice President Europe, Middle East, and Africa.
"Our daily flights between Amsterdam and India will have a significant positive impact on our network and connectivity by opening up multiple destinations in Europe and North America. The codeshare partnerships with KLM and Delta will offer customers wider access, unmatched connectivity and seamless travel from key destinations in Europe and North America to India," said Jet Airways Chairman Naresh Goyal.
"With this new partnership with Jet Airways we are happy to join hands in order to extend our services to more customers all over the world," said Pieter Elbers, KLM President and CEO. "Together with our Joint Venture partner Delta we will transfer passengers smoothly and swiftly between three continents and via KLM's home base Amsterdam Airport Schiphol, thus expanding choice and connectivity for our customers. The economic value of the partnership for the integral Dutch economy is estimated €100 million annually."
Under this codeshare, Jet Airways will place their code on KLM flights from Amsterdam to 30 European destinations, including Berlin, Oslo, Madrid, Helsinki, Oslo, Manchester, and Vienna. The carrier will also place their code on both KLM and Delta flights in the US and Canada, including Los Angeles, Chicago, Vancouver, and eight additional cities, though some of these routes are pending government approval.
Additionally, KLM and Delta will place their codes on Jet Airways flights between Amsterdam and Mumbai and New Delhi, as well as flights to cities such as Kolkata, Kochi, Chennai, Ahmedabad, among others. Both airlines would like to codeshare on flights to Kathmandu, Nepal, and Dhaka, Nepal, however, these routes are still subject to government approval.
Ashley is currently a senior in high school and plans on pursuing a career in aviation or journalism. Her favorite airplanes include the Boeing 777, 737MAX, and Airbus A350. She enjoys taking flights on various airlines to different airports and planespotting at her local airports.
Latest posts by Ashley Magoon (see all)