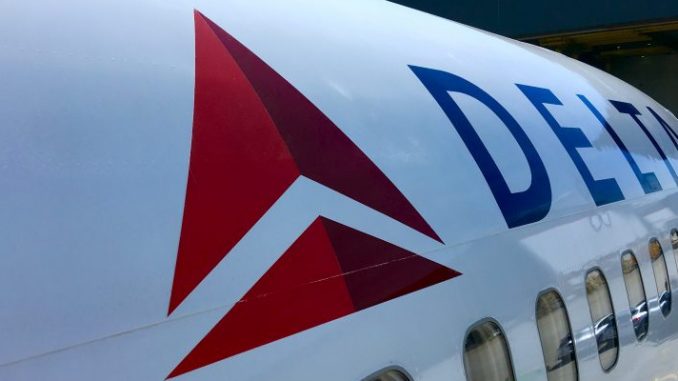 On June 7, 2016, Delta announced that beginning on May 25, 2017, they will start flights between New York JFK and Glasgow, Scotland. This service will be the only nonstop flight between the two cities. It will be in conjunction with Virgin Atlantic. The flight will be operated using a Boeing 757-200ER, which will seat 164.
"The arrival of Delta Air Lines in Glasgow is fantastic news for Scotland, and we really cannot underestimate the significance of this announcement, especially since it comes just as Glasgow Airport is about to celebrate the 50th anniversary of its official opening," said Amanda McMillan, Chief Executive of AGS Airports Ltd and Managing Director of Glasgow Airport. "Routes such as this enable Scotland to maintain and increase its global competitiveness. Not only will it play a major role in supporting our growing tourism industry, it will also provide Scottish businesses with yet another direct link to the world's largest economy.New York is an iconic city for which there is huge demand, and passengers will be able to take advantage of Delta's extensive route network through its hub at New York-JFK."
"As a core component of our global strategy, we are eager to build our network across the U.K. and offer more nonstop services from New York," said Henry Kuykendall, Delta's Vice President – New York. "With this flight, Delta will operate to four airports in Scotland and England, offering both our business and leisure customers more choices when visiting the U.K."
Delta flight 466 will make the outbound trip, departing from JFK at 11:45 PM, while flight 266 will return, departing from Glasgow at 1:00 PM. All flights on this route will feature Wi-Fi, complimentary in flight entertainment, and downloadable movies and TV shows.
"This announcement is a fantastic endorsement by one of the world's biggest airlines for Scotland and the important growth opportunity that is Scottish tourism, coming, as it does, hard on the heels of the commencement of Delta's new Edinburgh-JFK service," said Malcolm Roughead, Chief Executive of VisitScotland. "Our strategy sees us working closely in partnership with airlines like Delta to develop and promote direct air connectivity to Scotland. This new service to Glasgow will be well timed to exploit the increased interest in Scotland and Scots heritage stimulated by the highly successful Outlander TV series and our Year of History, Heritage and Archaeology in 2017."
Recently, Delta and Virgin Atlantic have established their joint venture summer 2017 route plans which will further enhance their route network between the US and the UK.  In addition, this latest announcement comes just two weeks after Delta commenced operations between JFK and Edinburgh.
Ashley is currently a senior in high school and plans on pursuing a career in aviation or journalism. Her favorite airplanes include the Boeing 777, 737MAX, and Airbus A350. She enjoys taking flights on various airlines to different airports and planespotting at her local airports.
Latest posts by Ashley Magoon (see all)