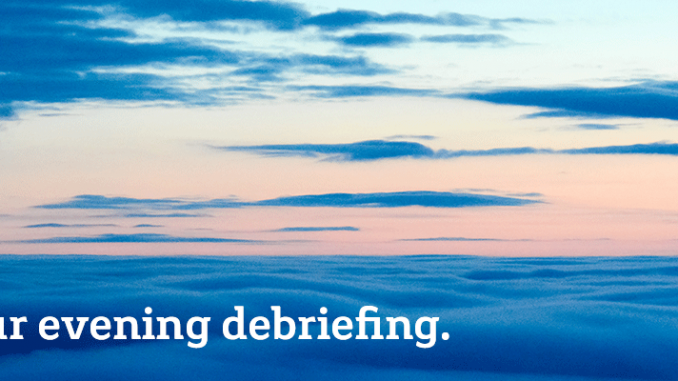 After a day at the office dreaming of soaring through the air, or a day up above the clouds dreaming of spending time with your loved ones back on the ground, we've gathered the perfect evening cool-down for you. From airlines starting flights to Cuba to a 17-year-old landing on a golf course, July 7, 2016 was nothing short of exciting.
1. Boeing is back at it.
Making the headlines almost every year at Farnborough, the U.S. aircraft manufacturing giant hasn't fallen short this year. They've been practicing with their 787-9 aircraft, making sure their crew is ready to take the bird for a spin above crowds at the popular airshow. Watch the video below.
2. Travel corridors open up.
Since President Obama's historic efforts to reunite the U.S. and Cuba began a couple years ago, U.S. airlines have been biting at the bit to start routine scheduled service to the country which lies less than 100 miles south of Key West, Florida. Today, the U.S. Department of Transportation approved routes proposed by eight airlines to the country. Read more about it here from our own Jace Moseley.
3. What a landing.
Moments into a cross-country flight just south of the Atlanta International Airport class bravo airspace, 17-year-old Sierra Lund was forced to land her Cessna 150 on a golf course. The aircraft had suffered an engine failure just as she was tuning her radios over to Atlanta Approach. The student pilot who will be has been attending Embry-Riddle Aeronautical University Worldwide's campus was only slightly shaken by the incident, and has since received praise from hundreds of individuals through the community police department's Facebook page.
4. You tell us.
There's so much more that went on in the aviation world today. What did you see that caught your eye? Send us an email at [email protected], reach out to us through our Contact Us page, or tweet at us, send us a message on Facebook or send us a picture on Instagram.
AirlineGeeks.com began in February, 2013 as a one-man (er… teenager, rather) show. Since then, we've grown to have 20 active team members, and yes, we're still growing. Some of us are looking to work in the aviation industry as professionals when we grow older. Some of us are still trying to decide what we want to do. That's okay though, because we're all here for the same reason: we love the airlines. We're the youngest team of airline industry journalists out there.
Latest posts by AirlineGeeks.com Staff (see all)