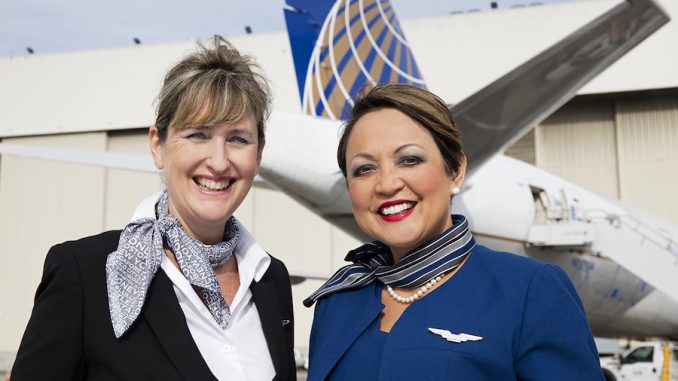 Chicago based United Airlines has over 25,000 flight attendants and for the first time in six years, they will all be operating under a single contract. Since the integration with Continental Airlines in 2010, there have been various rules in place for both legacy United and legacy Continental flight attendants. This placed constraints on the airline because each group of flight attendants could only work with those under the same contact. This also meant they could only operate on aircraft assigned to that airline. Operationally, this made scheduling difficult especially when trying to bounce back from delays and cancellations.
What Is Included In The Contract?
With 53% of the voting in favor of the five-year agreement the newly joint group will be excited to move forward. The deal includes profit sharing, new medical plan options, improved retirement plans, and double-digit pay increases.
Around The Industry
On August 8th, Southwest Airlines flight attendants were starting to picket because of their contract that has been under negotiation for more than three years. Also related, late last week American Airlines announced significant raises for its union workers including a 6% raise for its flight attendants.  All these changes could possibly be due to the low fuel prices over the last few years while these major airlines have reported huge earnings.
The new United Airlines flight attendant contract is a huge win for the airline and is a great step forward in the industry.

Shane started as an airline geek on the first day that his mother brought him to work with her as a kid at Dulles Airport. Visiting the ground control tower, driving out on the ramp, and even sitting in the engines, he knew this was something awesome. After learning all the aircraft types and collecting countless model planes, he was addicted. After college, Shane worked at the FAA command center and gained in-depth knowledge of the industry he already loved. For over 5 years, he has worked mainly in Information Technology with the Department of Defense and various military organizations, however continues to grow his passion for aviation and the world of flying. Still today he can't go to the airport without staring out towards the runway or look up to the sounds of something overhead.

Latest posts by Shane Piper (see all)