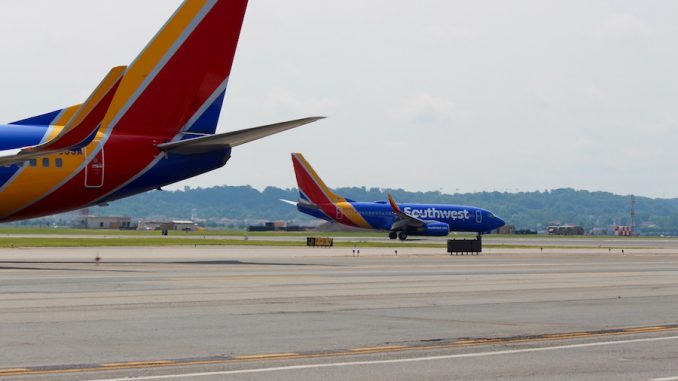 According to a recent study released by FareCompare.com, international flyers traveling to the United States do not receive long term benefits from the "Southwest Effect."
Well-known to domestic travelers, the Southwest Effect describes a drop in average airfare when Southwest enters a market. A previous study by FareCompare supported the Southwest Effect in domestic markets, but this latest study casts doubt on Southwest's ability to influence international fares.
For the study, FareCompare compiled almost 1.5 million airfare searches between cites in the United States and the Caribbean, Central America, and Mexico. The fares were collected over the span of 17 months, beginning in January 2015 when Southwest launched new service to Central America. The site compared 10 different airlines, including Southwest, Virgin America, JetBlue, and Spirit. The site searched roundtrip fares only with between 14 and 34 days advance purchase.
At the start of the study, average fares hovered around $605 roundtrip. As Southwest entered the market, fares dropped over the next 9 months to $533, compounded by new service from JetBlue and Spirit into the region. However, prices increased through Winter and into Spring, reaching an average of $603 in June 2016.
It remains to be seen if summer travel will push fares back down; however, Rick Seaney, CEO of FareCompare, commented, "Fares to the U.S. from these markets have steadily increased in the first half of 2016 and will likely continue to do so in the near future."
Luckily for travelers from the US, the Southwest Effect remains long term, according to FareCompare. Based on an earlier study, fares in new Southwest markets from the United States to international destinations dropped 25% on average, and have stayed low.
"The news remains good for U.S. travelers looking for deals on getaways to places like Jamaica, Belize, Costa Rica and Mexico," Seaney said.
AirlineGeeks.com began in February, 2013 as a one-man (er… teenager, rather) show. Since then, we've grown to have 20 active team members, and yes, we're still growing. Some of us are looking to work in the aviation industry as professionals when we grow older. Some of us are still trying to decide what we want to do. That's okay though, because we're all here for the same reason: we love the airlines. We're the youngest team of airline industry journalists out there.
Latest posts by AirlineGeeks.com Staff (see all)