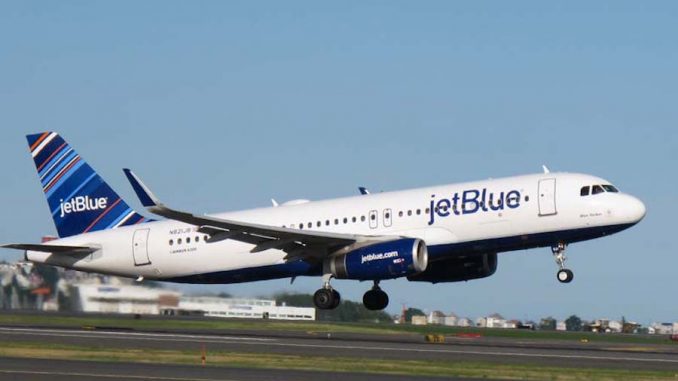 JetBlue recently celebrated the graduation of the first members within their scholar program. Through the JetBlue Scholars Program, airline crew members are able to obtain an associate's or bachelor's degree with JetBlue handling most of the cost. This year, 50 crew members will graduate through the program which was launched in April.
The airline's motivation for launching the program was the recognition that millions of Americans, including many of their own crew members, had only partial college credit and no degree. Statistically the average student graduates with $33,000 in debt, making it significantly harder to start a family or enjoy other activities right out of college. To address this issue, JetBlue created their Scholars Program to allow crew members to be able to access high quality college education at a much lower cost.
"JetBlue Scholars is proof that unbundling the higher education process works. In our first year, 50 students will complete their college degrees," stated founder of JetBlue Scholars and President of JetBlue Technology Ventures, Bonny Simi. "Many started college years ago but couldn't afford to finish. There are pilots, reservation agents, flight attendants, mechanics and administrative staff participating in the program. The average Scholar is 42 and has been out of the classroom for over 20 years. They have tremendous work experience, but no degree."
Enabling Higher Education
In order for the program to work, the airline has partnered with Thomas Edison State University, and also utilizes technology based learning platforms such as Sophia.org, Study.com, and StraighterLine.com.
"Thomas Edison State University's mission and core work aligns so well with the JetBlue Scholars program, especially our ability to assess college-level knowledge that has been acquired outside the traditional classroom," said Dr. Mary Ellen Caro, Vice President of Enrollment Management and Learner Services at Thomas Edison State University. "It is an honor to partner with JetBlue to help its crew members achieve their goals, and we are very proud of the progress that so many crew members have made to earn their degrees."
How It Works
JetBlue covers the full cost of the program until the last semester of enrollment, and even the last semester may be covered by scholarships or grants for those in need. Students have the flexibility to learn at their own pace, and the program offers step by step support for those who are unsure how to move forward with their degree. The program is open for any crewmember wanting to pursue their degree. According to the airline, corporate-driven higher education initiatives should be considered in order to meet the growing need for employees with more advanced skills.
After enrollment, crew members will receive a success coach to discuss their educational background, as well as any licences, certifications, military service, or police or fire training. The coach will then guide them as to which online courses should be taken.
Once a crew member has obtained 114-117 credits, the final online semester is taken online with Thomas Edison State University, and once 120 credits are reached, the student can graduate with a bachelor's degree. Through this program, JetBlue crew members can receive degrees in aviation, liberal studies, and business. While the program is young, early success seems to hint at the airline and its 18,000+ employees having continued opportunities at the company, regardless of their background.
Ashley is currently a senior in high school and plans on pursuing a career in aviation or journalism. Her favorite airplanes include the Boeing 777, 737MAX, and Airbus A350. She enjoys taking flights on various airlines to different airports and planespotting at her local airports.
Latest posts by Ashley Magoon (see all)