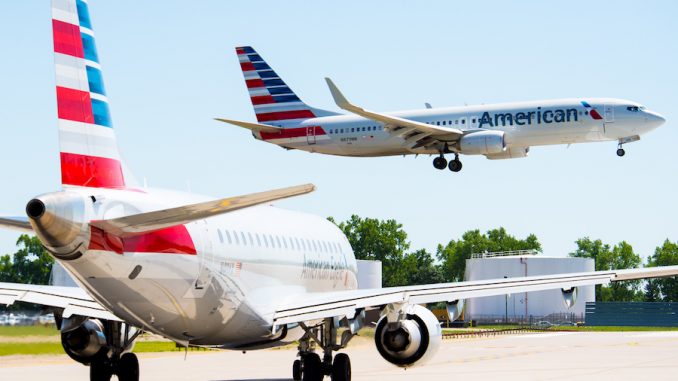 American Airlines' Sky Ball XIV, a black tie gala, which occurred on Saturday, October 22, 2016, raised over $2.5 million, breaking a fundraising record. The money will be donated to the Airpower Foundation, a national organization set up to support military members and their families.
This particular annual event benefited members of the United States Special Operations Command, or USSOCOM. Over 1,200 American Airlines employees volunteered their time and talent, making Sky Ball XIV a huge success. Over 3,000 people attended, and the event came to an end with a special performance by country music star Tim McGraw.
"Raising funds for our nation's heroes and their families, through events like Sky Ball, is a point of pride for American Airlines and its employees," said Senior Vice President of Integrated Operations at American and graduate of the United States Military Academy at West Point David Seymour. "We are honored to partner with the Airpower Foundation to bring support and services to the men and women who have sacrificed to ensure our nation's safety."
Through the funds, the Airpower Foundations will be able to contribute to projects such as Snowball Express, the Gary Sinise Foundation, and Heroes on the Water. Snowball Express is a yearly gathering of thousands of children and spouses of fallen military members. The Gary Sinise Foundation works to help the wounded, injured, and ill transition to civilian life through the donation of homes that assist with independence and mobility. Heroes on the Water also organizes kayak fishing trips to help rehabilitate veterans.
Additionally, 21 Medal of Honor recipients were honored for their valor, nine new recruits were administered the oath of enlistment, and over 50 guests performed the 22 Kill pushup challenge.
"The 2016 Sky Ball weekend was an incredible success in large part due to a record number of sponsors and organizations who donated to the cause," said Jim Palmersheim, event Chair and Senior Manager of Military and Veterans Programs at American Airlines. "But the real success of Sky Ball was reflected by more than 1,200 volunteers who freely gave their time, talents and resources to be a part of something greater than oneself; they are the heart and soul of why Sky Ball was an absolute grand slam home run."
Ashley is currently a senior in high school and plans on pursuing a career in aviation or journalism. Her favorite airplanes include the Boeing 777, 737MAX, and Airbus A350. She enjoys taking flights on various airlines to different airports and planespotting at her local airports.
Latest posts by Ashley Magoon (see all)