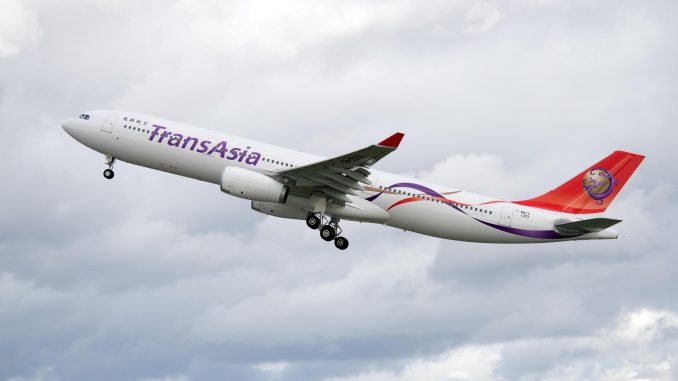 On the morning of Nov. 21, Taiwanese carrier TransAsia Airways announced that they would be seeking a flight suspension. The suspension is to go into effect for a single day on Nov. 22.
The notice of the suspension was confirmed by the Civil Aeronautics Administration shortly after an urgent notice was posted on TransAsia's Japanese-language website. The notice on the website simply stated that flights between Taiwan and Japan had been canceled on November 22, and that all passengers would be given a full refund.
The airline stated that more information would be available to the public on Tuesday, following an impromptu shareholder meeting.
TransAsia has had their fair share of incidents in the last few years including two fatal crashes of their ATR-72 aircraft. The first crash occurred in 2014, when flight GE222 crashed into buildings on approach to Magong Airport, killing 48 people. The second was flight GE225 which crashed after an engine burn out and a collision occurred with a highway on departure from Taipei Songshan Airport, killing 43.
In a statement to Reuters, Fang Chih-wen, Deputy Director-General of the Civil Aeronautics Administration said, "They informed us suddenly they will suspend flights tomorrow. We will continue to watch further developments."
The news comes suddenly to not only passengers, but also to members of the public that owns stock in the company. Shares in the company closed seven percent lower and were at a multi-year low. Trading of the company stock has been halted within the Taiwanese Stock Exchange.
TransAsia operated to a total of 33 destinations, with 4 new destinations planned to begin in December of this year. The airline operated a mix of Airbus and ATR aircraft including A320s, A321s, A330s, and the ATR 72. They had a total of 13 aircraft on order including 6 Airbus A321neos and 4 Airbus A330-800neos.
Update as of November 22:
The airline officially announced that it would shut down and wind down operations.
The decision comes after six straight quarters of financial losses and a crack down on their safety procedures following the two fatal accidents in the past two years.
Chief Executive Daniel Liu said, in a news briefing, "This is a very painful choice for the company,"  adding the company was not able to establish an overhaul plan.
The carrier's last flight was GE303 from Shanghai to Taipei.
This story will be updated as more information becomes available. 
Jace has been working at AirlineGeeks for nearly three years. Born in Seattle, Boeing and aviation quickly took over his life and he never stopped looking up. Jace enjoys plane spotting and taking trips just so he can fly. He is currently studying at Embry-Riddle Aeronautical University while earning his Bachelors of Science in Air Traffic Management.
Latest posts by Jace Moseley (see all)