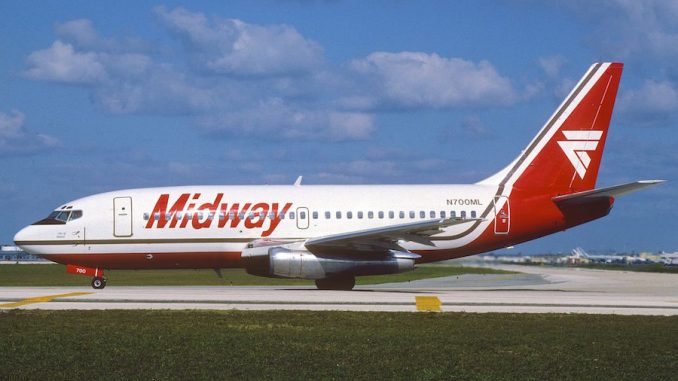 Midway Airlines was born out of the Airline Deregulation Act of 1978. Approved for a certificate to operate in 1976, the airline started operations in 1979, as a discount carrier. Midway was also considered to be one of the first post-deregulation start-ups. With a base at Chicago's Midway Airport, the airline started operations with three used DC-9s, flying to Cleveland, Detroit, and Kansas City. The service was considered as an instant success.
The airline breathed new life into its namesake airport. At the time, it was noted as a quicker and quieter alternative to the packed O'Hare on the other side of the city. Expansion began in 1980 with five more DC-9s and new service to St. Louis, New York's LaGuardia, and Washington National. Service to Minneapolis was also added but was soon dropped.
in the 1980s, the airline experimented with service to business markets operated with two by two leather seats and operating standard all-coach flights to the airline's leisure markets. However, the idea was dropped following customer confusion on connecting flights and a loss of revenue.
In 1984, Midway purchased the assets of the recently bankrupt Air Florida. This allowed the airline to expand to Caribbean markets and provided them with a good balance of leisure and business travelers. Two years later, the airline set up a regional affiliate known as Midway Connection. This allowed the airline to operate into smaller destinations in Illinois, Wisconsin, Michigan, and Indiana that would not have been feasible with the airline's DC-9s and Boeing 737s, acquired from Air Florida.
By 1988, Midway was the largest carrier at Midway Airport with 116 flights and an additional 75 flights a day operated by Midway Connection. The airline had developed a reputation for quality service and friendly employees, and was a favorite among some Chicago passengers.
However, trouble began in 1989 when the airline announced they had invested $200 million to open a new hub at Philadelphia International Airport. $100 million would be to open the hub, while the additional $100 million would be for additional DC-9 aircraft from the bankrupt Eastern Airlines. The hub lasted for less than a year, due to a combination of an increase in oil prices as well as competition from US Airways. Midway pulled out of Philadelphia in August of 1990 and sold the operation to US Airways in October for $67.5 million.
In March 1991, the airline filed for Chapter 11 bankruptcy. Initially, the airline attempted to sell itself to Northwest Airlines, however Northwest did not find the deal suitable to them and pulled out of negotiations on November 12th, 1991. Operations for Midway ceased the next day, and the company refiled for Chapter 7 bankruptcy. This marked the end of 15 years of service for the carrier, but allowed Southwest to have room to grow Midway Airport into its current hub status.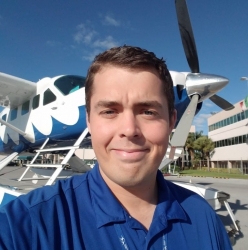 Daniel has always had aviation in his life; from moving to the United States when he was two, to family vacations across the U.S., and back to his native England. He currently resides in South Florida and attends Nova Southeastern University, studying Human Factors in Aviation. Daniel has his Commercial Certificate for both land and sea, and hopes to one day join the major airlines.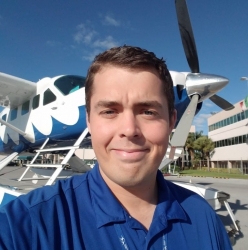 Latest posts by Daniel Morley (see all)