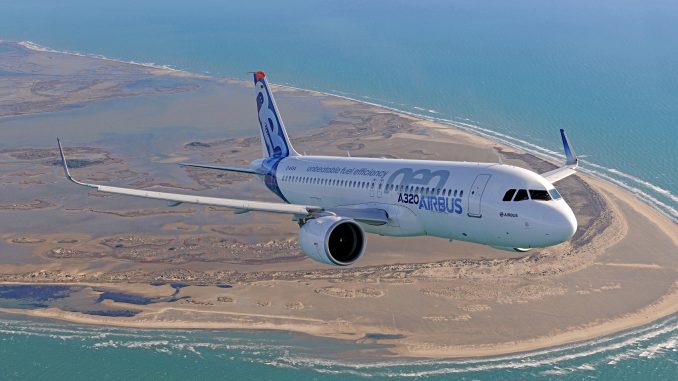 Following the order confirmation with Boeing earlier this month, Iran Air has also announced a landmark agreement with Airbus for over 100 aircraft. There was an initial commitment to the order in January 2016 that was signed by Farhad Parvaresh, the Iran Air Chairman and CEO, along with Fabrice Bregier, Airbus' President and CEO.
The deal consists of 46 aircraft in the A320 family, 38 in the A330 family and 16 A350XWB aircraft. Deliveries are due to begin at the start of 2017 with one Airbus A321 already being built and ready for delivery.
This agreement is subject to approval from the US Government Office of Foreign Assets Control, as export licenses were granted to the two parties back in September and November of this year. Such a license exists due to the fact that 10% of the products used originate from the US.
Commenting on this landmark agreement was Iran Air Chairman and CEO Farhad Parvaresh who said, "I am delighted that we have reached an agreement to go to the next decisive phase and start taking delivery of new aircraft. I am gratified that this new round of cooperation with Airbus has come to fruition and brought us closer to more practical steps to follow for Iran Air's fleet renewal. Iran Air considers this agreement an important step towards a stronger international presence in civil aviation. We hope this success signals to the world that the commercial goals of Iran and its counterparts are better achieved with international cooperation and collaboration."
Following the other agreement made with Boeing, Iran Air is to expect to receive around 180 aircraft over the next decade, meaning that the carrier will have a more streamlined, younger, and more efficient fleet.
The aircraft on delivery will be replacing the carrier's old Airbus A300 and A310 aircraft. As of November 2016, Airbus has received 16,761 orders for aircraft from many different carriers across the globe. The most popular of them is the A320 family with over 12,000 orders.
James is a passionate AvGeek who has been actively spotting for years. James has been an Aviation Enthusiast for 7 years and has a fond likening to Concorde! James hopes to grow in the aviation industry with journalism being his primary focus.
Latest posts by James Field (see all)