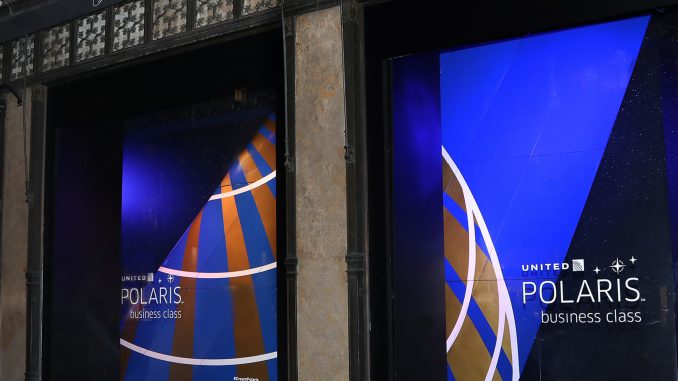 United's final unveiling of its new business class experience, Polaris, is coming soon, with the actual seats to be found on United's new 777-300ER aircraft in February. To create more anticipation for the event, United has once again teamed up with Saks Fifth Avenue to create a different and unique visual experience.
As of Jan. 11, 2017, United and Saks Fifth Avenue partnered together to reveal United's Polaris theme in Saks' flagship store's windows on Fifth Avenue in New York City. The display, titled "Now Arriving," features a replica United airplane along the 14 store windows. The center windows feature the various aspects of the Polaris experience, including the new seats, as well as bedding designed by Saks Fifth Avenue. The Polaris windows will be on display until Jan. 20.
"We designed these windows to give passersby the feeling that they are actually walking through the luxurious United Polaris cabin," said Mark Briggs, Executive Vice President, Creative, Saks Fifth Avenue. "The attention to detail throughout the installation is impressive, from the real United Polaris seats and Saks bedding to the United flight attendant uniforms and Saks' signature fashion represented by the season's top ready-to-wear resort looks."
United's Polaris, the product of over 12,000 hours of research, is one of the airline's greatest product transformations in the past ten years. The new product rethinks the traditional business class experience and emphasizes the most important priority for the traveler: sleep. The whole product was designed around this priority. Polaris' design is unique to United alone as no other airline has a seat design like it. The design was influenced by comments and feedback from crew and customers alike.
United's partnership with Saks Fifth Avenue for its bedding onboard is one-of-a-kind. The bedding as well was designed with sleep in mind with each passenger receives a duvet, day-blanket, as well as a large and small pillow. Mattress pads are available upon passenger's request.
"High-quality pillows and bedding are crucial to a good night's sleep, which is why we turned to luxury department store, Saks Fifth Avenue. Through our relationship with Saks, our passengers now have access to luxury, custom linens, pillows and blankets to help them relax and get the rest they need," said Mark Krolick, Vice President, Marketing at United.
Polaris seats will be rolled out on United's newly delivered 777-300ER fleet this quarter, and will later be rolled out on the 787-10 and Airbus A350XWB aircraft. United's 767-300 and 777-200 retrofits will also get these new seats.
All photos are provided by United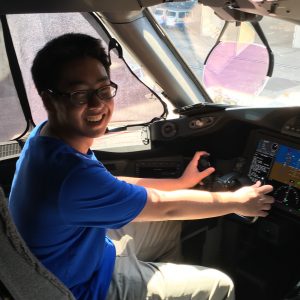 Ever since he made his first trip on a Boeing 747 in 2005, Samuel has been an AvGeek at heart. He is a dedicated United (ex-Continental) loyalist and frequent flier who attempts to live by Continental's slogan, "Work Hard, Fly Right." He has a huge love for the Boeing 777 along with any other Boeing wide body aircraft. Samuel is an avid collector of all types of airplane memorabilia ranging from model airplanes to in-flight magazines. In his free time, Samuel enjoys playing guitar and piano, and he is constantly on various airline websites scanning for any breaking news.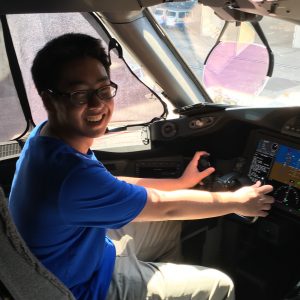 Latest posts by Samuel Chen (see all)