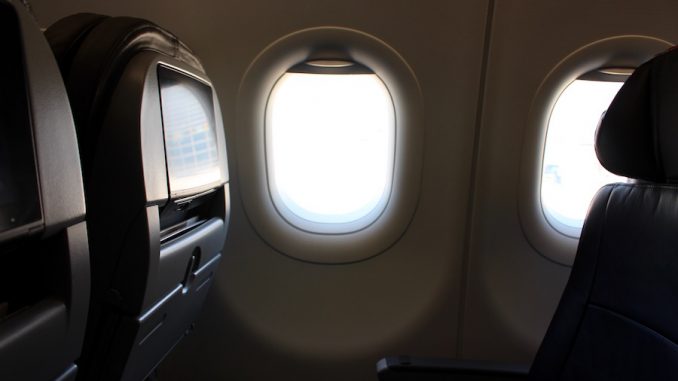 Given the recent announcement of multiple airlines' basic economy fares, is saving a few bucks really worth losing numerous travel benefits from a passenger's perspective? In 2014 alone, the three largest airlines made close to $40 billion on ancillary revenue, or additional fees for customers while traveling, and this number has only increased since then. To segment a ticket price down even further, airlines will begin offering fares that do not include seat assignments, overhead bin space, or elite status qualifying miles, hoping customers will be more inclined to fly with them than the ultra-low-cost carriers.
The three legacy US carriers have stepped up their attempts to lower the cost of travel for those who wish to not have such amenities, but the question remains whether ticket prices will significantly decline, and also whether or not these amenity reductions will frustrate customers enough to defect towards a higher fare.
Identical Fare Concepts Across Airlines
While the three largest US carriers have each unveiled their own version of Basic Economy, the vast majority of these plans are identical. The latest carrier to join the simplified economy game is American with the fare available for purchase on Feb. 10, 2017, taking to the skies shortly thereafter. The low cost seats will start out in ten markets and will be expanded based on customer feedback and interest. The airline's president, Robert Isom, stated that with the new Basic Economy fare, "American Airlines now has something to offer to every customer, from those who want simple, low-price travel to those who want an ultra-premium experience via First Class." He added "importantly, this new fare product also gives American the ability to compete more effectively with the growing number of ultra low-cost carriers." Isom continued with, "our goal is to make sure that all customers have the opportunity to purchase a ticket on American that works for their specific needs."
As outlined in a press release, a Basic Economy ticket will not have a seat assignment, a passenger's seat will be selected at the gate by an agent. Passengers may also purchase a seat assignment 48 hours before the scheduled departure time. These non-refundable tickets will only receive one personal item in the cabin, these items must fit under the seat. If a passenger chooses to check a bag at the gate, you must pay a $25 fee. American does mention that the seat, inflight snacks, and services will be the same as the Main Cabin tickets. Another key difference is the ability to earn AAdvantage miles. Basic Economy still allows travelers to earn the same amount of AAdvantage miles as the Main Cabin, however, it reduces elite status qualification.
Atlanta-based Delta Air Lines has also created their own version of a Basic Economy fare back in March of 2012 to help their customers travel on a budget. Delta's version of the Basic Economy class resembles American's model. Seat assignments are assigned at the gate, with non-refundable tickets, and passengers are not eligible for upgrades. Since its release, Basic Economy has been classified as "E" class. "E" class passengers obtain the last boarding group, unless you are a Medallion member. Delta also offers the same in-flight entertainment options and other seating amenities as main cabin.
Delta released that the basic economy fare pulled in $20 million in revenue for the first quarter of 2016. Delta's president Glen Hauenstein said, "I think our value proposition relative to the ultra-low cost carriers is very, very strong, we have great customer service, great operational reliability, great baggage delivery." Hauenstein also mentioned that the airline already has a lot over ultra-low-cost carriers, including free overhead bin space.
Chicago-based United Airlines recently decided to take a jab at the Basic Economy market as well. Just like American and Delta, United has used the same general concept of a cheap ticket with less benefits. With the purchase of a Basic Economy ticket, the Star Alliance partner will only allow passengers to have only one carry on item unless that passenger is a MileagePlus Premier member, or a qualified MileagePlus card holder. Other differences between United Economy and the Basic Economy fare include seat assignments given at the gate and passengers being assigned to the last boarding group. MileagePlus members will still be able to earn miles but, similar to American and Delta, members will not be allowed to earn Premier credits.
United's Basic Economy will be introduced to a limited number of markets which have the possibility to change depending on the response of the customers. United's Scott Kirby said that the company expects "to have [Basic Economy] in the rest of the domestic system in not too distant system." Kirby also commented that the airline has no plans to equip the budget class on long haul flights. "We expect to get it rolled out across the entire domestic and near-haul international system not too long after we launch it, assuming its going well." The airline also stated that they are expecting to earn $250 million this year from the new class. According to USA Today, United is expecting earnings to go up by $1 billion by 2020.
Are The Fares Worth The Savings?
While examining these three basic economy fares, the question remains: are these seats really worth saving just a little bit of money? Looking at different flights between Atlanta and Salt Lake City on Delta's website, the Basic Economy option only runs roughly $10-20 less than the Main Cabin seats. Is a savings of $1o worth the last minute seat assignment, the last boarding group, and not having the ability to choose your own seat? American and United are not yet allowing bookings with their Basic Economy seats but one can only imagine that the prices will be comparative to Delta's "ultra-low-cost" option. If airlines are trying to make flying more affordable, a few dollars will not help. With Basic Economy, customers have the ability to pay for extra carry-ons, which raises the price above the average Main Cabin seats. Most passengers travel with more than a small brief case or purse therefore Basic Economy customers will more than likely need to purchase an extra carry-on baggage slot or checked baggage. All in all, travelers will be paying roughly the same price as Main Cabin seats but will receive a cut in the service provided by the airlines.
When it comes to determining which of these airlines to choose, there isn't much of a difference. The deciding factor is really where you want to fly, and which airline flies between the two respective cities. When comparing the three basic economy fare, apart from the cost variance, all three airlines offer nearly identical options; passengers are assigned seats at the gate, carry on bags for the overhead bin cost the same, passengers are the last to board, and the inflight entertainment and snacks are complimentary. The similarities continue across the three major operators. One main difference, however, is that Delta has been operating the Basic Economy seats for five years now making them a little more experienced in the market. This also means Delta offers the ultra-low seats on more flights than United and American, who will only initially sell the fare in select markets.
Low cost flying is beginning to become more of a commonality in the airline industry due to fluctuating economics. The industry is seeing more carriers such as Ryanair, Spirit, Frontier, and Allegiant rise to success due to competitive ticket prices. Larger companies are taking note of this success and are finally providing cheaper options for their passengers. Now, these larger carriers need to discover how to make these "cheaper" options not just competitive, but even more cost effective for the passenger.
Matthew Garcia became interested in aviation at the age of 12 when he installed Microsoft Flight Simulator X on his computer. He was instantly "bitten by the bug" and has been in love with aviation ever since. Matthew took his first introductory flight in 2013 and began normal flight training in February of 2015. Over the years, Matthew's love and knowledge for aviation has grown tremendously, mainly due to FSX. Garcia flies highly advanced aircraft in a professional manner on a highly complex virtual air traffic network simulating real world flying. In 2016 Matthew achieved his private pilot certificate from the FAA. Now he studies journalism at the University of Nebraska at Omaha.
Latest posts by Matthew Garcia (see all)