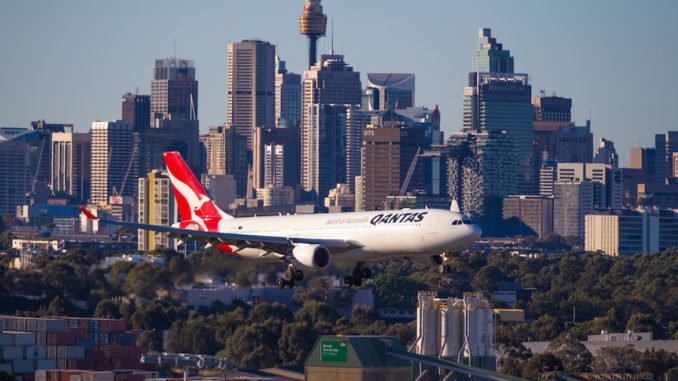 Australia holds a unique niche in the vast realm of aviation. Throughout the early development of powered flight, Australia held a handful of records in terms of both mileage and aviation pioneering.
A 10,000 dollar prize was offered for the first successful flight between England and Australia, which had to be completed within 30 days. In December 1919, former fighter pilots Ross and Keith Smith won that price after landing in Darwin with a British-made Vickers Vimy.
In 1920, Hudson Fysh and Paul McGinness propelled the country into the air services industry by operating an air mail service between Charleville and Cloncurry, Camooweal and Normanton, as well as later services to Brisbane. This carrier would later become known as Qantas (Queensland and Northern Territory Aerial Service).
Today, Australia is an expanding aviation hub. Carriers such as Qantas continue to grow and chart new routes to further overseas destinations.
Last month, the airline announced that it will hold the title for the  world's longest Boeing 787 Dreamliner flight from Perth to London starting in March 2018. Qantas previously held the title for world's longest flight by operating Sydney to Dallas nonstop using a 747-400, however this route has since been topped by Emirates' Dubai to Auckland route.
Australia features other airlines too, including Virgin Australia and Qantas subsidiary Jetstar. These carriers primarily operate from the country's two largest airports in Sydney and Melbourne.
To commemorate Australia Day, the AirlineGeeks photography team has compiled some of their top pictures from both Sydney and Melbourne. You can see them below. Also, be sure to check out photos from our tour of Sydney Airport.
Sydney Airport
Melbourne Airport
All images by AirlineGeeks photographer Hisham Qadri ([email protected])
AirlineGeeks.com began in February, 2013 as a one-man (er… teenager, rather) show. Since then, we've grown to have 20 active team members, and yes, we're still growing. Some of us are looking to work in the aviation industry as professionals when we grow older. Some of us are still trying to decide what we want to do. That's okay though, because we're all here for the same reason: we love the airlines. We're the youngest team of airline industry journalists out there.
Latest posts by AirlineGeeks.com Staff (see all)