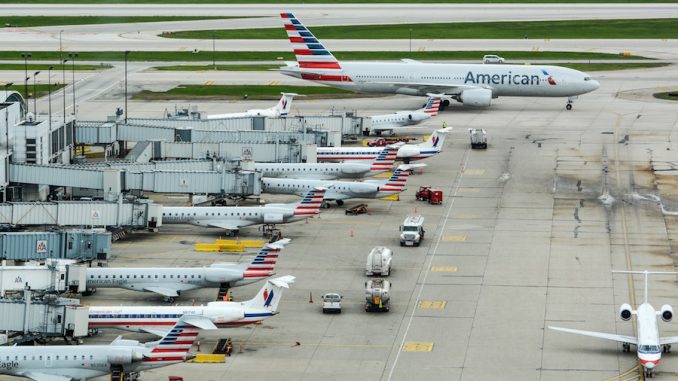 Hartsfield–Jackson Atlanta International Airport (ATL) announced over the weekend that they have retained the title of world's busiest airport in terms of passenger numbers. The airport moved more than 104 million passengers in 2016, a 2.6 percent increase over 2015. They kept the title as Beijing Capital Airport (PEK) came in second place again, with unconfirmed reports stating that the Chinese hub had 94.3 million passengers pass through its doors.
ATL also kept its spot as the number one airport in aircraft movements, with nearly 900,000 takeoffs and landings during the year. Chicago O'Hare (ORD) held their ground as the second busiest in this category, and Dallas/Fort Worth International (DFW) stayed at a rather distant third.
The two metrics are the most-used to determine the world's busiest airports, but the lists vary widely, with only a few being constants near the top of both lists. A few trends emerge when looking at the numbers. In 2015, only four of the 10 busiest airports by passenger movements were from the U.S. but eight filled the list when it came to aircraft movements. Finally, when this is compared against lists of annual international traffic, one can see that not a single U.S. airport sits in the top ten portion of that list. This begs the question, why?
Widebody vs. Narrowbody Aircraft
When it comes to aircraft movement, the top three are all huge U.S. hubs for some of the world's busiest airlines. ATL is Delta's busiest hub; they operate about 80 percent of all passengers into the airport. ORD and DFW are two of American Airlines' larger bases, leaving them with huge numbers of Boeing 737, Airbus A320 series, and McDonnell Douglas MD-80 aircraft coming and going every day.
Tokyo, Dubai, and Hong Kong, on the other hand, have a large percentage of their passengers leave on widebody aircraft due to the traffic they have touching down daily. Dubai, of course, is Emirates' main hub, an airline with a fleet composed entirely of Boeing 777s and Airbus A380s. With aircraft like that flying out of the airport more often than single-aisle aircraft, it should come as no surprise that they land 27th in the world in yearly aircraft movements, despite sitting at third in passengers carried.
Domestic Destinations
Why are there no U.S. airports on the list for most international traffic until you reach New York's JFK Airport in the 18th spot? There's a simple explanation: domestic destinations.
Dubai International Airport had 78 million passenger movements in 2015, and a whopping 77 million of those were flying on international flights. Even more staggering, Hong Kong International Airport had total passenger movements of 68.2 million people. Their international traffic numbers? 68.1 million passengers, meaning only .1 percent of HKG's passengers flew domestically in 2015.
The answer to this conundrum is rather simple: Hong Kong, the United Arab Emirates, the Netherlands, and Singapore (the latter two of which house airports with numbers nearly as high) are all relatively small countries, some of them under 1,000 square miles in total land area. If someone in one of those cities needs to travel domestically, they are going to take the train, subway, or maybe even drive. There's no need for commercial aircraft to serve destinations so close, so the airlines that have flourished out of those countries – KLM, Singapore, and Cathay Pacific, for example – are built on the premise of getting passengers across their country's borders to hundreds of international destinations.
This also explains why U.S. airports rank so low on this map. A flight from JFK to LAX could potientially take longer than a flight across the Atlantic to London, so air travel has largely become a necessary means of making the best of any little vacation time, cutting days off the possible travel time of driving. That plays a huge part in why the fleets and destinations of Gulf carriers are so different than their U.S.-based counterparts.
As air travel continues to expand as it has in years past, airports in the U.S. will continue to evolve into new domestic markets while airlines such as the Gulf carriers will add more international destinations to their route network.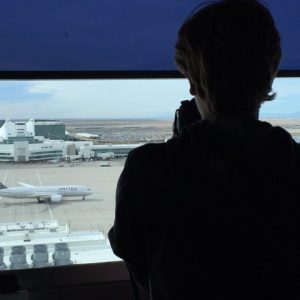 When he was just six months old, Parker took his first flight. From that point, he was destined to love aviation. His mom worked for Southwest Airlines much of his family have been frequent flyers on American Airlines for years, just as Parker is now. In 2015, Parker, inspired by aviation accounts on Instagram, decided to create an account of his own, and he hasn't stopped spotting since. On top of that, Parker has been writing for his school paper since his freshman year and has been writing and doing photography work for AirlineGeeks since August 2016.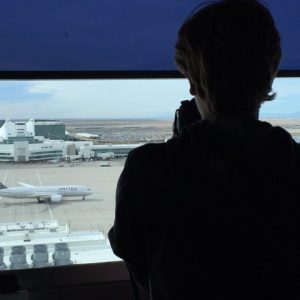 Latest posts by Parker Davis (see all)