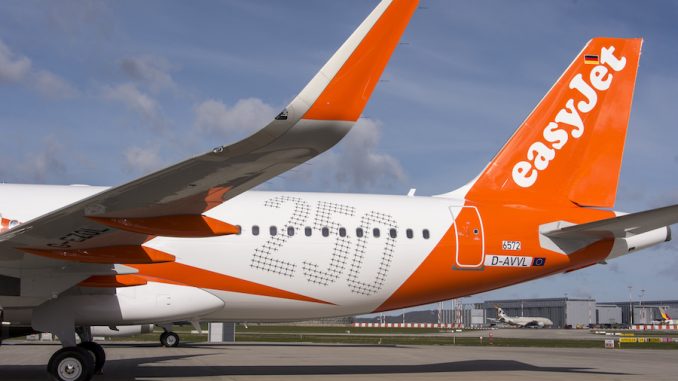 U.K. low-cost carrier easyJet has officially become the largest foreign airline operating in Israel. Figures released by Israel's Airport Authority show that easyJet flew over 56,000 passengers into Israel in the month of January 2017 which is an increase of almost 10% from last January.
EasyJet's Commercial Manager Neil Slaven, said, "Having started the low fares revolution in Israel, back in November 2009, we are delighted to hear we have become the largest foreign airline serving Israel. We have grown significantly over the course of the last seven years and now offer nine routes to and from the country. We continue to look for opportunities to further grow in Israel because with our pan European network we are perfectly positioned to open up many European destinations to passengers flying to and from Israel."
Ryanair has now stepped up the low-cost battle in Israel against rival carrier easyJet, adding an additional 12 new routes. This brings Ryanair's total up to 19 routes, with an additional eight European destinations being brought in from Ovda and five new destinations from Ben Gurion.
The Israeli Minister of Tourism, Yariv Levin, alongside Ryanair Chief Commercial Officer David O'Brien also commented on such expansions into Israel: "We are working with Israel's Tourism Ministry to establish Eilat as a viable alternative to competing sunshine destinations in Europe."
Not including foreign carriers, El Al Israel Airlines remains the predominant airline serving Israel, serving four continents from its home airport near Tel Aviv.
Tomos has had a keen interest in aviation for over 10 years and 4 years ago he decided to take it to the next level. He currently holds a private pilot's license and is working towards his commercial license.
Latest posts by Tomos Howells (see all)