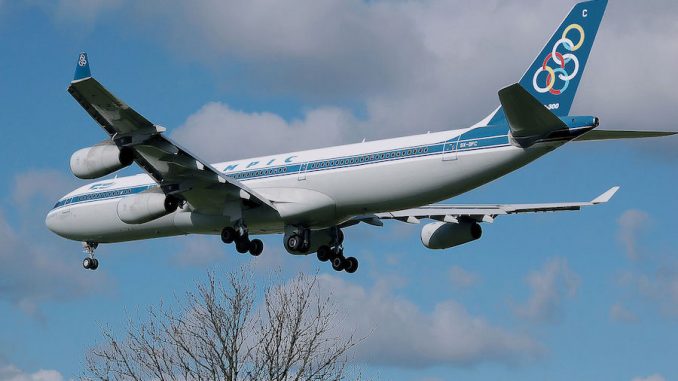 If you have flown to Athens Eleftherios Venizelos International Airport during the past few years, you may have noticed two Olympic Airlines Airbus A340-300 aircraft sitting near the airline's former hangars parallel to runway 03R/21L.
When the carrier ceased operations in 2009 after 52 years of operations, it had 43 aircraft still in its fleet. Many aircraft were sold to other carriers however some airplanes, including the A340 fleet, remained in Athens. The four A340 aircraft were owned by the Greek government and not sold to any other carrier after the airline shut down.
Initially, the airplanes were each valued at $45 million while they were still fairly new and in airworthy condition. In 2010, Cirrus, a German airline, offered $23 million for each A340 but the offer was rejected.
By the end of 2010, another evaluation of the aircraft marked their value down to $18 million per aircraft. In April of 2013, two of the A340s were scraped in Athens and the remaining two continued to sit and absorb the bright sunlight in Greece.
However, in March of 2016, the aircraft were put up for sale in hopes that they would not end up being scrapped like the other two.
After eight years of sitting on the ground in Athens, both aircraft formerly registered as SX-DFD and SX-DFC and newly registered as UP-A4003 and Up-A4002 were ferried to Tehran's Mehrabad International Airport in the capital of Iran this week. Though both planes were delivered in 1999 and are over 18 years old, they were only actively used for about ten years.
While the A340s sat in Athens, they reminded flyers of Greece's aviation history and the nation's former national carrier. Finally, after eight years, they will take flight again.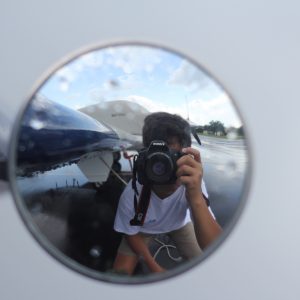 Mateen has been interested in aviation from a very young age. He got his first model airplane at six and has been airplane spotting since he was nine years old. He has always had a passion for aviation and loves learning about different aspects within the industry. In addition to writing for AirlineGeeks, Mateen is also an editor for his high school's newspaper. You can also find him on Instagram (@Plane.Photos) where he enjoys sharing his aviation photography with thousands of people everyday.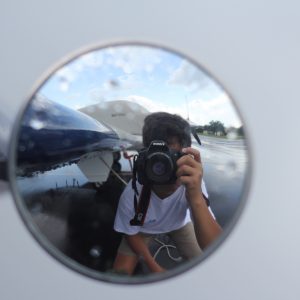 Latest posts by Mateen Kontoravdis (see all)