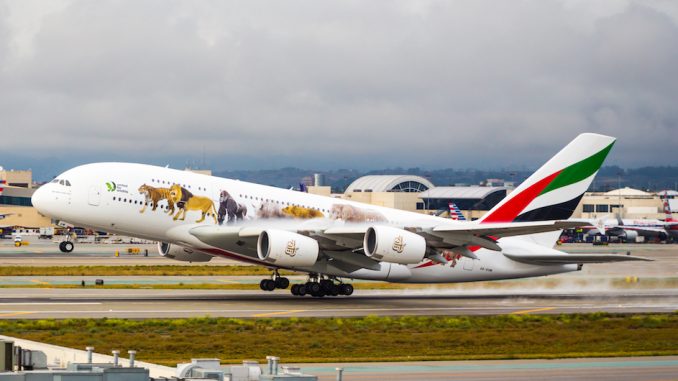 In today's globe-spanning, ultra-competitive aviation markets, airlines are always at risk of going bankrupt, leaving only a shell of what they used to be behind. Some come close to the edge and are forced to rely on talented staff, budget cuts, and numerous other factors to get back to the black. Some aren't so lucky and become a distant memory for travelers decades later.
To stay afloat, many airlines will bring in new executives with more experience and new strategies to handle times of crisis. Many businessmen thrive under these circumstances, and they join new airline with one goal – change the company for the better. Some, however, are in a league of their own when it comes to turnarounds. In the airline industry, there is arguably nobody better than Christoph Mueller.
Mueller, born in Germany in 1961, received his MBA from the University of Cologne before attending an advanced business program at Harvard University in 1999. Right after his stint at Harvard, he became CEO at the now-defunct Belgian airline Sabena. He ran the airline for two years until the airline filed for bankruptcy as a result of the downturn in the industry following the September 11th terrorist attacks in the U.S.
Mueller quickly rebounded, and by 2002, he had cemented himself into the role of Chief Financial Officer of DHL worldwide, the large German postal company. There, he successfully spearheaded the turnaround of the division, which led to an improved bottom line of over 300 million USD.
Mueller moved around for the next few years, finding success in multiple large companies before moving to the position in which he became a big name throughout the airline industry. Dublin-based Aer Lingus appointed Mueller as CEO in 2009 when the airline was losing over €100 million due to increased competition from low-cost carriers such as Ryanair.
Mueller quickly improved the Irish carrier's financials, gaining a net profit of more than €43 million by the next year. The airline would continue to turn a profit until 2014, but they would be back in the black by 2015, the last year before IAG officially took over the airline.
During his time with Aer Lingus, he transformed the airline's transatlantic operations, with operations across the pond beginning with flights to San Francisco, New York, Boston, and Toronto. Since then, the airline has expanded much more, adding flights to Chicago, Orlando, and Washington-Dulles.
After his time with Aer Lingus, Mueller moved to Malaysia Airlines to become their CEO. At this point, he had already been the main force behind one airline turnaround, and shareholders of the struggling Malaysian flag carrier were hoping Mueller would be able to do the same for their airline.
Mueller completely changed how the carrier operated. He began his tenure at the airline by announcing they would be selling their entire Boeing 777 fleet and attempting to sell off a large portion of their Airbus A380 fleet in an attempt to transform into a more regional airline. Malaysia did, however, continue to operate their flights to London.
Mueller then, in a statement, announced huge layoffs, saying that the airline had been hurt by a severely damaged brand reputation in the wake of a loss of two of their 777s in separate incidents: MH370 and MH17. All told, approximately one-third of Malaysia's entire workforce was forced out, a total of 6,000 employees.
Mueller also transferred all of the airline's assets to a new parent company, which allowed the airline to, in a sense, start an entirely new life. Unfortunately for many, more job cuts were announced as a result, which Mueller recognized as a disappointment for many, but also as a necessary step for success in the transformation.
"We are not without our weapons. It's doable, and it depends on the vigor in which we pursue the cost reduction," he told the Straits Times.
He then spearheaded a few operational changes for the airline, which included opening up a partnership with Dubai-based Emirates Airline for long haul flights and choosing not to serve alcohol on the majority of short-haul flights.
Mueller had already cemented himself at one of the best, if not the best, in the industry when it came to transforming a failing airline into a profitable one, and he was not afraid to step on a few peoples' toes in the process.
In April 2016, Mueller proudly announced that Malaysia had turned its first monthly profit in the more than two years since MH370 mysteriously went missing over the South China Sea. He added that the carrier was expected to be fully profitable by 2018, and all indications are that the airline is still on the right track.
Later that year, Mueller made the move to Emirates, where he took on the title of Chief Transformation Officer. While he was certainly no longer a CEO, he represented an important part of the Gulf carriers' strategies to become truly profitable airlines that can become completely independent of the government subsidies they are often accused of profiting greatly from.
Emirates, which has had a net profit of multiple billion dollars since 2012, has expressed interest in leading that trend, and Mueller represented a great way for Emirates to make the transition smoothly and successfully, even if he is not bringing the airline back from the brink of disaster.
In the last few days, rumors have been swirling that Abu Dhabi-based Etihad has been eyeing Mueller as a possible replacement for current CEO James Hogan, who will be leaving the company in the second half of 2017. Though nothing has been confirmed by Etihad, several sources have reported an announcement is imminent.
In recent years, Etihad has created what some have called an "equity alliance," in which Etihad has created partnerships with all the airlines in which they have invested. This has allowed for route map expansion through the hubs of those airlines, but Etihad has thus far not seen much return on their investments.
For example, the Italian flag carrier Alitalia, in which Etihad currently owns a 49 percent stake, is still bleeding money despite expertise and monetary assistance from Etihad. And that is only one of the airlines in which Etihad owns a stake.
With Hogan's strategy reaching a standstill, Etihad is continuing to follow the trend of the other Gulf carriers in a search for true profitability. With Mueller, leaders at the airline are hoping they will be able to accomplish their goal, especially now that Mueller has experience working near the top of their Emirati competitor.
Mueller's future is in no way certain. In a few years, he could be working anywhere in the globe, but Etihad seems to be a natural next step for the German businessman. If he makes the move, about an hour-long drive down to Abu Dhabi, he will find himself in an entirely new world and business environment. But here's the thing – that is where Mueller thrives. So if he finds himself at Etihad's headquarters later this year, shareholders and passengers can be certain of one thing: they will be in good hands.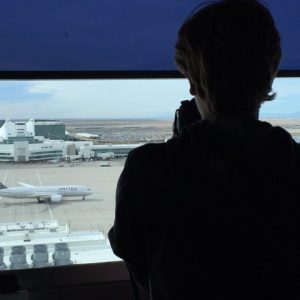 When he was just six months old, Parker took his first flight. From that point, he was destined to love aviation. His mom worked for Southwest Airlines much of his family have been frequent flyers on American Airlines for years, just as Parker is now. In 2015, Parker, inspired by aviation accounts on Instagram, decided to create an account of his own, and he hasn't stopped spotting since. On top of that, Parker has been writing for his school paper since his freshman year and has been writing and doing photography work for AirlineGeeks since August 2016.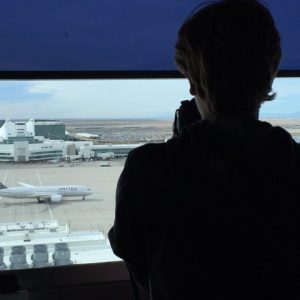 Latest posts by Parker Davis (see all)