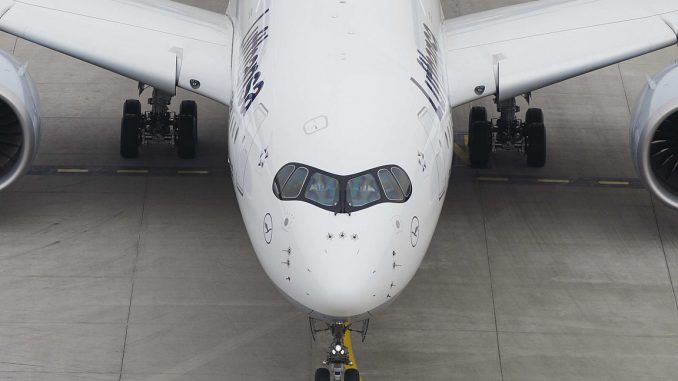 German-based carrier Lufthansa on Monday announced it had no current intentions to venture into India's domestic aviation market, one of the fastest growing airline industry hubs in the world.
The comments come weeks after Qatar Airways announced it had plans to venture into the domestic airline business with as many as 100 aircraft.
Lufthansa Group Airlines Senior Director for South Asia, Wolfgang Will described the idea as a "misadventure," indicating the high fuel taxes and operating costs were too blame. He noted that the carrier was "not interested in being another player for domestic operations" in a MoneyControl.com report and added that he had "not heard of any domestic airline in India making a lot of profit."
The carrier currently operates 46 flights per week from its Frankfurt and Munich hubs with services being operated to New Delhi, Mumbai, Chennai, Bengaluru, and Pune. Two if its subsidiaries, Swiss Airlines and Brussels Airlines which together form part of the Lufthansa Group, operate a further 19 services throughout India, bringing the total number of flights to around 65 per week.
While the airline seems hesitant on venturing into India's dynamic domestic market, it clearly has confidence in the growing Indian aviation market as the airline continues to increase capacity on its Mumbai – Munich sector with the introduction of a brand new Airbus A350-900 aircraft, increasing capacity with an additional 40 seats.
Mumbai marks the third worldwide destination to receive the airline's Airbus A350 and is the second Indian destination to receive the new aircraft, with the first being New Delhi.
Wolfgang Will has indicated that Lufthansa, alongside its subsidiaries, are looking into the opportunities of opening new routes and further increasing expansion to more Europe destinations, recognizing that India has a huge demand for international travel.
Noting that "an airline conducts business when it has a successful plan in place," the Lufthansa executive made note that the airline still has the potential to make use of the bilateral agreement between India and Germany, with only 75% of the weekly seat entitlement currently being utilized.
The airline hopes to use its strong brand presence in the near future with this up and coming market.
Josh is a long-term aviation enthusiast and aspiring commercial airline pilot. From a young age, he has immersed himself in all things aviation. From plane spotting at local airports and airfield to racking up frequent flier miles on trips abroad, Josh is a huge AvGeek at heart. He graduated from university in September 2017 with a first class Bachelor of Science degree in Air transport. He completed his pilot training, gaining his Frozen ATPL in November 2017 upon completion of his Multi-Engine Instrument rating and Multi-crew/Jet orientation course. He currently has around 230 hours of flying experience in various aircraft. He hopes to join an airline as a first officer by the end of 2017.

He frequently flies on one of his favorite airlines, British Airways, and is an avid Avios collector and British Airways Executive Club member.
In his spare time, while not studying, flying or immersing himself in aviation he enjoys spending his time volunteering in a variety of roles and running a blog to help other aspiring pilots pursue their dream.
Latest posts by Joshua Drabble (see all)