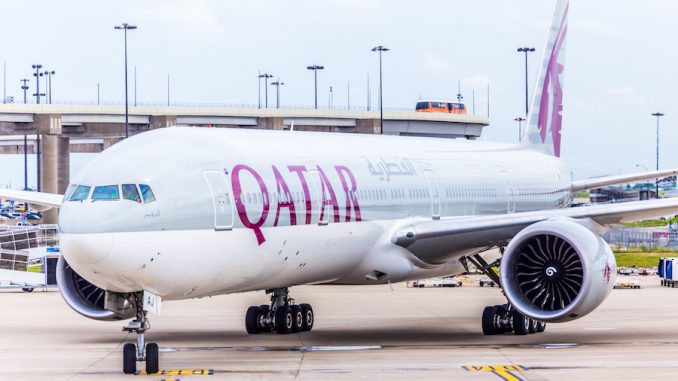 In an effort to compete with Emirates and Etihad within India, Doha-based Qatar Airways has been eyeing a large expansion by creating a new domestic airline within the Indian market.
Last month, Qatar Airways CEO Akbar Al Baker announced plans to launch a 100% foreign-owned airline in India through a partnership with the Qatar Investment Authority.
"Yes we will have a 100% owned domestic carrier in India that will belong to both QR (Qatar Airways) and our state investment arm as India has now allowed foreign investment in domestic carriers within India," Al Baker announced at the ITB Berlin Travel Show in March.
The airline is not the first to invest heavily into the country's market. Just recently, Abu Dhabi-based Etihad was named one of the fastest growing airlines in India due to its investment in Mumbai-based Jet Airways in 2013.
Etihad had purchased a 24% stake in the airline for $379 million. Additionally, Singapore Airlines started Vistara in a joint partnership and AirAsia created a subsidiary within the country. But additional growth in the country has been limited due to tight traffic restrictions.
The plans for the Qatar-funded airline have picked up speed recently, as a delegation from Qatar has been dispatched to review airports in Mumbai, Bengaluru, and Delhi this week.
Media reports have also claimed that Qatar Airways has appointed an executive search firm to begin recruiting staff for the new airline.
In addition to funding the new airline, Qatar Airways is also seeking to expand itself in India by requesting an increase of capacity entitlements from 24,292 seats per week to 66,374 seats per week and to increase its destination count in India from 13 to 21. The airline has planned to target smaller, metropolitan cities within India such as Pune, Lucknow, Jaipur, and Chandigarh.
"Look we have a fantastic market – its 100% FDI (foreign direct investment). Come fly your planes, there is money here (to be made)," said Indian Civil Aviation Secretary Rajiv Nayan Choubey.
However, while the government of India is on board with the expansion plan, many domestic airlines have expressed fear as the deep-pocket Gulf airlines could skew the Indian market, making it tough for Indian carriers to make India a global hub.
German carrier Lufthansa even expressed some skepticism in Qatar's plan, calling it a "misadventure."
"You only go make business when you have business plans which give you hope that you can be very successful," said Wolfgang Will, a senior director for South Asia at Lufthansa, "And I did not hear up to now of any domestic airline in India making a lot of profit."
This is not Qatar's first attempt to enter an emerging market by creating a new airline. In 2014, Qatar tried to launch an airline in Saudi Arabia called Al-Maha Airways, but the airline wasn't able to launch and shut its doors in 2016.
Qatar is also the largest shareholder of IAG (owner of British Airways and Iberia) and owns stakes in LATAM, South America's largest airline, and Meridiana Fly, Italy's second largest airline.
An "AvGeek" for most of his life, Akhil has always been drawn to aviation. If there is an opportunity to read about an airline, fly on a new airplane, or talk to anyone about aviation, he is on it. Akhil has been on over 20 different kinds of aircraft, his favorite being the MD-80. Additionally, he has visited 5 continents and plans to knock out the remaining two (Africa and Antarctica) soon. Based in Dallas, Akhil graduated from Texas A&M University with a degree in Management Information Systems and currently works in consulting. His dream is to become an airline executive.
Latest posts by Akhil Dewan (see all)