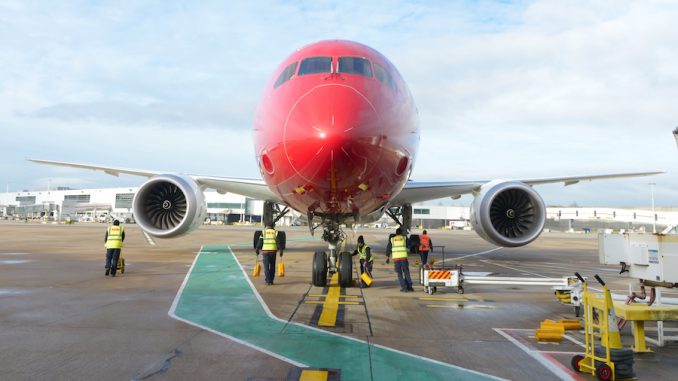 Norwegian Air Shuttle has announced plans to launch flights to Singapore from London Gatwick by September of this year. Beginning on September 28, the flights will be launched on a four times per week basis, with an expansion to five weekly by the winter of this year.
Norwegian aims to start at prices from £179 one way. The Boeing 787-9 Dreamliners that the airline has in its fleet will enable them to offer up to 344 seats on the route, highlighting the flexibility to provide low-cost fares on long-haul operations.
Norwegian CEO Bjorn Kjos said, "Our transatlantic flights have shown the huge demand for affordable long-haul travel, so we are delighted to expand into new markets and offer our first route to Asia from the UK."
These flights will be operated under Norwegian's British Air Operator's Certificate (AOC) of Norwegian United Kingdom (NUK). This means that the Dreamliner aircraft used on the flights will be British-registered and will expand the rights that the carrier has to expand to other parts of the world on a more bilateral basis, especially with the announcement of flights to Denver from London earlier this month.
Stewart Wingate, Chief Executive, Gatwick Airport added, "These new direct flights between two of the world's top three financial centres will be welcome news for business travellers, particularly at a time when global trade is increasingly important for the UK economy. Singapore is also a key tourist destination and gateway hub for long-haul travellers looking to venture further into Southeast Asia and Australia. I'm delighted that Norwegian has responded to this demand and added such a premier destination to its growing long-haul network from Gatwick."
These new flights will enable Norwegian to expand on the passengers carried per year with the NUK license at over 5.2 million passengers carried annually on average. The airline offers a young fleet age of only 3.6 years and has more than 200 aircraft on order to expand their low-cost model further with the use of Boeing 737 MAX and Boeing 787 Dreamliner aircraft.
James is a passionate AvGeek who has been actively spotting for years. James has been an Aviation Enthusiast for 7 years and has a fond likening to Concorde! James hopes to grow in the aviation industry with journalism being his primary focus.
Latest posts by James Field (see all)