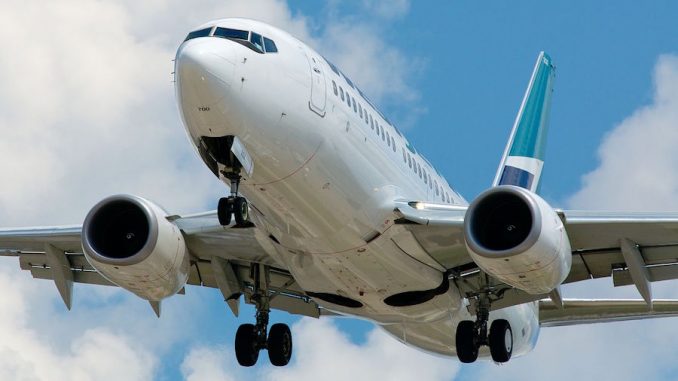 Canada is a market that most tend not to think of in regards to the aviation industry in comparison to the U.S. However, the industry is slowly beginning to gain ground in recent years, with the busiest airport in Canada, Toronto Pearson International Airport (YYZ), serving over 40 million passengers in 2015. 
This is comparable and nearly surpassing Seattle-Tacoma International Airport, a major hub for both Alaska and Delta Air Lines. The Canadian market still has plenty of opportunity to grow, with many of Canada's major and minor airports continuing to grow in size, along with numerous airlines in the low-cost category hoping to accelerate their expansion.
WestJet
As one of Canada's low-cost carriers (LCC) based in Calgary, WestJet offers service to over 100 destinations in North America, the Caribbean, Central America, and Europe. The airline recently announced its plans on starting an ultra-low-cost carrier (ULCC), pending government approval.
Such a service is planned to begin in 2017 with the usage of ten Boeing 737-800's. This new carrier is expected to bring Canadians cheaper flight options across the country. This ultra low-cost carrier business model can be compared to that of Allegiant's and Spirit's in the US.
"We have built WestJet from its low-cost, regional roots into a renowned, international airline with service to 21 countries and today it's all about disrupting at the price-sensitive end of the market," said Clive Beddoe, co-founder of WestJet and Chair of the Board of the Directors. "Launching a ULCC will broaden WestJet's growth opportunities and open new market segments by offering more choice to those Canadians looking for lower fares."
"The worldview on low-cost airlines has changed since the launch of WestJet in 1996 and we are responding," commented Gregg Saretsky, WestJet President and CEO. "The complete unbundling of services and products in order to lower fares for the price-sensitive traveller has created the ULCC category and our new airline will provide Canadians a pro-competitive, cheap and cheerful flying experience from a company with a proven track record."
WestJet's initiative in creating an ultra low-cost carrier is an interesting move considering that the airline itself is already considered a low-cost carrier. This startup carrier would be competing against Air Canada Rouge, Air Canada's low-cost carrier. However, at the same time, the ULCC would technically also be competing with parent company, WestJet, in certain markets. 
The airline understands the possible implications of starting a ULCC, acknowledging the fact that their startup might not have the desired impact on their operations. Some risks that WestJet acknowledges are that there could be changes in schedule, fuel prices, and a change in passenger demand.
Air Canada Rouge
Air Canada Rouge is Air Canada's leisure airline founded in 2012. The airline is slated as Air Canada's low-cost alternative for passengers, as well as offering routes to predominantly leisure destinations. Rogue has a fleet of 47 mixed Boeing and Airbus aircraft including A319-100s, A321-200s, and 767-300ERs.
The aircraft are configured to seat more passengers in comparison to mainline Air Canada aircraft. The airline has seen recent success taking over some routes that used to be served by parent airline Air Canada, successfully utilizing its lower cost structure and high-density aircraft.
Canada JetLines
Canada JetLines is currently a planned Canadian ultra-low-cost carrier that was founded in 2013 with is headquartered in Vancouver. The airline hopes to serve routes that other carriers either fly in very low frequency or do not fly at all.
The airline's model and system is partially based off of other low-cost carriers, such as Ryanair and easyJet. When the airline starts up, it will be competing with WestJet's future ultra-low cost carrier.
Sunwing Airlines
Sunwing, founded in 2005, is a Canadian low-cost carrier based in Toronto, Canada. The airline currently offers scheduled and chartered service from Canada to 73 destinations across North America, Central America, and South America. The airline also offers seasonal service to Europe.
The carrier is a subsidiary of Sunwing Travel Group and was founded in response to the growing popularity of the company. Sunwing began operations in 2005. The airline operates 39 aircraft that are all Boeing 737-800s, some leased from other airlines in a high-density configuration of 189 passengers.
Porter Airlines
While Porter Airlines isn't necessarily a low-cost carrier, they have been very influential in how citizens of Canada travel. Since 2006, Porter Airlines, a regional airline based out of Billy Bishop Toronto City Airport has changed the way regional travel takes place within the country. The airline currently has a fleet of 29 aircraft with 24 destinations across Canada and the United States.
Porter only has one type of aircraft in their fleet: the Bombardier Dash 8 Q400. This aircraft offers passengers economy seating in two-by-two configuration with no middle seats. Snacks and drinks are complimentary on all flights. Billy Bishop Toronto City Airport also offers the convenience to passengers to fly directly out of Downtown Toronto, avoiding the trip to the larger but further away Toronto Pearson International Airport
Overall, Canada has seen growth in the industry, ranging from full-service carriers to the development and planning of ultra low-cost carriers. Each airline prides itself in being different than the others and serving a unique niche and hopes that they can leverage this to serve more passengers both in Canada and across the globe.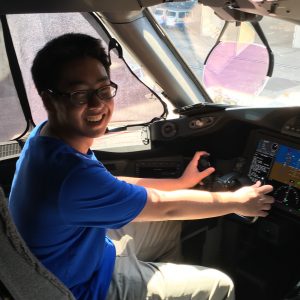 Ever since he made his first trip on a Boeing 747 in 2005, Samuel has been an AvGeek at heart. He is a dedicated United (ex-Continental) loyalist and frequent flier who attempts to live by Continental's slogan, "Work Hard, Fly Right." He has a huge love for the Boeing 777 along with any other Boeing wide body aircraft. Samuel is an avid collector of all types of airplane memorabilia ranging from model airplanes to in-flight magazines. In his free time, Samuel enjoys playing guitar and piano, and he is constantly on various airline websites scanning for any breaking news.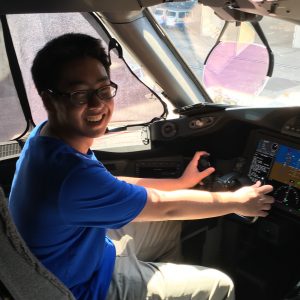 Latest posts by Samuel Chen (see all)