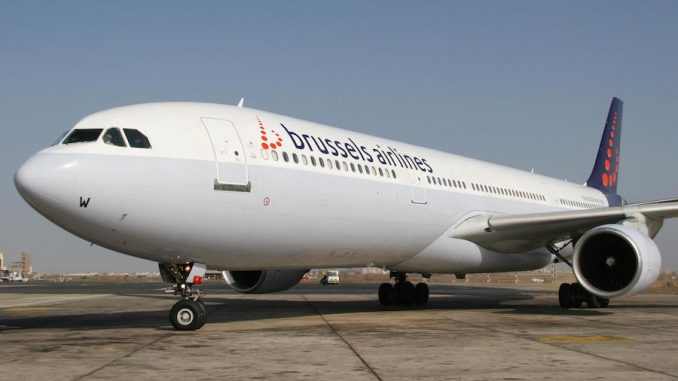 Brussels Airlines has announced its plans to upgrade their aging fleet with modernized aircraft. The company has recently placed an order for seven new A330-300s which will replace the three A330-200s that they currently operate, which are nearing the end of their leasing period.
Over the past few months, the airline has been conducting in-depth studies with the Lufthansa Group on how to go about replacing seven of their long-haul aircraft. After this period it was decided that from a commercial and economic point of view the Airbus A330-300 would be the best aircraft type for the airline as it continues to expand its long-haul flights. 
The A330s will all be equipped with brand new cabin layouts in a tri-class configuration. It is not yet known what the new cabins will look like, though, it is likely that the new cabins will follow a similar layout to Lufthansa, SWISS, and Austrian who will be unveiling their new cabin layouts in the near future.
This order shows Brussels Airlines is going to remain devoted to operating the Airbus A330. The plans also appear to follow a standardization across the fleet with all of the new A330s being equipped with the CEO (Current Engine Option) configuration, utilizing the Rolls-Royce Trent 700 engines.
These new powerplants will not only allow the airline to save on fuel but also will reduce the company's carbon footprint with the engines producing less noise and CO2. This move in not surprising, however, as the engine is currently already used by several other Lufthansa Group Airlines.
In a statement, Bernard Gustin, the carrier's chief executive added, "Just a few months after the complete acquisition of Brussels Airlines, Lufthansa, on behalf of the Eurowings Group, takes an important investment decision, confirming its confidence in the sustainable future and development of Brussels Airlines in general and its successful long-haul operations in particular."
He continued, "Thanks to this fleet replacement project, we will be able to offer our customers, even more, comfort, with quieter, more efficient and more environmentally friendly aircraft."
While there are currently no figures published yet it is believed that this is the largest investment project in Brussels Airlines' 15-year history.  The new aircraft are expected to arrive at the start of 2018 and the airline hopes that the transition from the A330-200s to the A330-300s will be finished by 2019.
Tomos has had a keen interest in aviation for over 10 years and 4 years ago he decided to take it to the next level. He currently holds a private pilot's license and is working towards his commercial license.
Latest posts by Tomos Howells (see all)